Posted on Sept. 13, 2016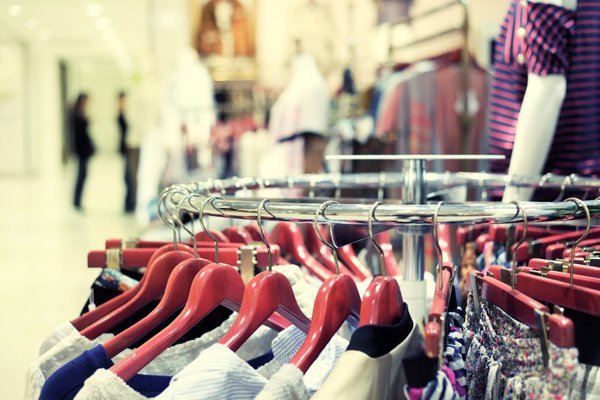 Free gifts for first 50 guests during event
Pink Door Thrift Store will celebrate its new location in Hollister with an open house Monday, Sept. 19. Activities get underway at 10 a.m. with a ribbon cutting ceremony courtesy of Hollister Area Chamber of Commerce. The first 50 guests (18 and over) will receive a free gift from Cox Medical Center Branson volunteers.
The open house, which runs until 4 p.m. that day, offers guests an opportunity to visit the Pink Door's new location, enjoy some bargain hunting, meet Cox Medical Center Branson volunteers and take home a treat. The Pink Door is now located at 180 Mall Road in Hollister.
"Our new location in Hollister is absolutely wonderful," says Christine Guise, president of Cox Medical Center Branson volunteers. "The Pink Door, now conveniently located between Lowes and Country Mart, features a beautiful open space inside and ample, level parking outside. While the space is new to us, we will continue to offer the same level of quality, gently used merchandise at great prices shoppers came to know at our former location."
Guise said shoppers will also continue to find the same friendly service at the new location.
"The Pink Door is operated solely by volunteers – volunteers who love helping people and love supporting the hospital," she said. "Proceeds from the Pink Door help fund important purchases and projects for Cox Medical Center Branson as well as help us provide seven $1,000 scholarships every year to local students pursuing careers in health care."
Thanks to funds raised at the Pink Door as well as at a volunteer-run gift shop, Cox Medical Center Branson volunteers have purchased wheelchairs for the hospital, equipment for the fitness center and cancer center and much more. In addition to the purchases, Cox Medical Center Branson's dedicated group of volunteers have committed $250,000 over the next five years to help fund the emergency department and critical care unit expansion.
The Pink Door has a double mission: support local health care and provide a place where people can find great prices on items they want and need.
Normal business hours at the Pink Door are Tuesday-Saturday, 10 a.m. to 4 p.m.