Posted by Kaitlyn McConnell on Dec. 11, 2018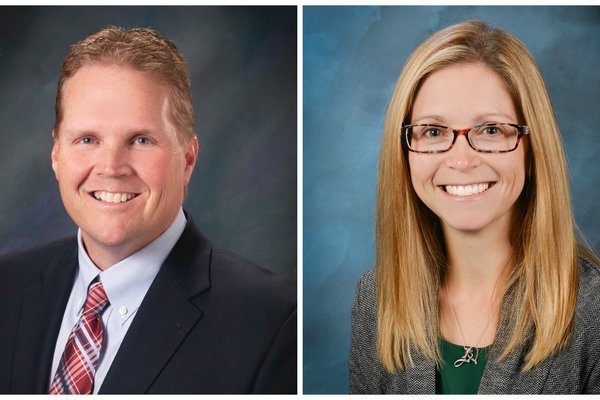 CoxHealth is pleased to announce that two longtime CoxHealth physicians are being promoted to even greater leadership roles within the organization.
Dr. Tim Jones, current chair of CoxHealth's Joint Operations Committee (JOC), will become the next president of Cox Medical Group (CMG). He replaces Dr. James Ceaser, current president of the group, who is retiring.
As president, Dr. Jones will lead CMG, which oversees and unifies all CoxHealth-integrated physicians.
"In the ever-changing health care landscape, we strive to better unify and standardize the patient experience at CoxHealth," says Dr. Jones. "I'm very excited to help lead and expand those efforts. As practice management continues to evolve, a primary goal of CMG is to engage and support our providers in order to optimize the patient experience, as well as the provider experience, here at CoxHealth."  
Dr. Jones will be replaced by Dr. Staci Niemoth, current medical director of Women's Health services. As chair of the JOC, Dr. Niemoth will lead a group of senior physicians and administrative leaders to guarntee that physicians have a voice in the day-to-day operations of CoxHealth.
"Ensuring that physicians are heard is very important to our leadership structure at CoxHealth," says Dr. Niemoth. "As a locally governed organization, I'm looking forward to helping bring physicians and health system leaders together to make decisions that ultimately benefit patients right here in our community." 
These promotions are something CoxHealth leaders are glad to see.
"Dr. Jones and Dr. Niemoth have proven themselves as innovative leaders and we're very fortunate to have them at CoxHealth," says Steve Edwards, president and CEO of CoxHealth. "I'd also like to thank Dr. Ceaser for his great leadership, contributions and success here, and wish him the best in his well-deserved retirement."