Posted by Kaitlyn McConnell on Nov. 19, 2019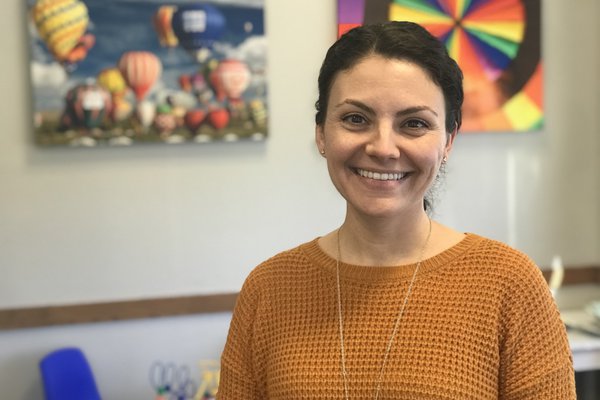 Dr. Charlotte McKnight, a pediatrician, has joined CoxHealth Ozark Pediatrics as its newest provider.
Dr. McKnight is no stranger to the Ozarks. She grew up in Aurora, where she saw her father practice medicine at the nearby Cox Monett Hospital – but never thought of becoming a physician herself. 
Back then, in fact, she planned to become a journalist who specialized in science reporting.
Eventually, she decided the element she liked most about that combination was the science, and transferred her studies to Pre-Med. Later, that love led her to medical school, and ultimately, to becoming a pediatrician.  
"I've always loved kids," she says. "It was just a natural fit."
Other parts of life came and went during her education and training.
Dr. McKnight lived in Germany for two years with her husband while he was serving in the U.S. Air Force. Later, while completing her residency at Virginia Commonwealth University School of Medicine, Dr. McKnight delivered a baby boy at 29 weeks gestation. 
Today, he is a happy and healthy child, but initially had to spend two months in the NICU because of his premature birth.
That experience, as well as having another young son, helps Dr. McKnight even better understand what her patients may be going through with their own children.   
"I felt I got a lot of first-hand experience," says Dr. McKnight. "I especially love my newborn visits to help breastfeeding moms."
Dr. McKnight is currently accepting new patients at Ozark Pediatrics. The clinic has a special emphasis on baby, child and adolescent issues, and patients range in age from newborn to around 18 years old.  
For more information or to make an appointment, call the clinic at 417-730-5550. CoxHealth Ozark Pediatrics is located at 1741 South 15th St. in Ozark.