Posted by Randy Berger on Jan. 31, 2017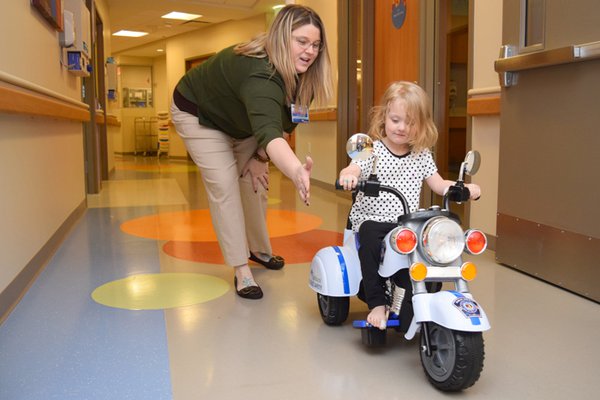 Three-year-old Kady La Ferney, with a little help from Child Life Specialist Kayleigh Stark, takes the new motorized CoxHealth Security tricycle out on its first ride in Pediatrics at Cox South.
CoxHealth Public Safety donated the toy, which is customized with Public Safety and Security decals, to the Pediatrics unit.

"I volunteer every week down there and we see a lot of children," says Eric Clay, system director of Public Safety. "We had been talking about doing something like this for a while, asking ourselves, 'What can we do for these kids?'"

Clay says the department is looking at donating other toys and possibly expanding the donations to Pediatrics units in Cox Branson and beyond.