Posted by Randy Berger on Nov. 23, 2020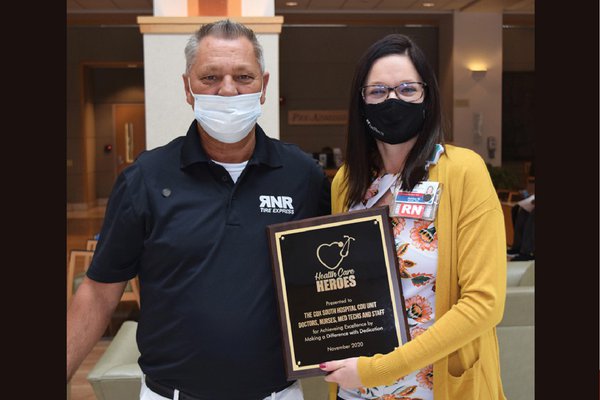 Some patients send pizza or doughnuts to our caregivers, but Rick Young wanted to deliver something more permanent.  
He recently stopped by to drop off a custom plaque recognizing the staff of Cox South's Clinical Decision Unit for their efforts.  
"Everyone was amazing," Rick told CDU Nurse Manager Ashley Miller. "I wanted to share this to let your staff know they are appreciated every day. This comes from the heart."  
Rick says he was impressed with the teamwork he saw, and the care he received, during his recent stay.  
"They were all a team, and they made sure I was comfortable. They made me feel special." 
Ashley says the plaque will have a home in the front of the unit. 
"This is so sweet and so unexpected. This is the best gift we've ever had!"