Posted by Janell Patton on Sept. 4, 2019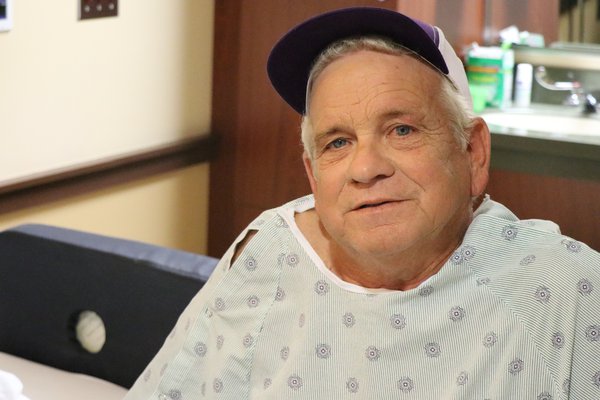 Telehealth in rural communities is not a new concept.  In fact, this cutting edge technology has actually been around for many years.  But, as more and more rural hospitals look for ways to enhance the patient experience, while balancing declining reimbursements, telemedicine has become a popular go-to care delivery tool because of its versatility. 
Recently, Cox Barton County Hospital partnered with Bryan Health, a premier provider of telemedicine services, for its hospitalist program for evening and weekend hours coverage. The new technology at the hospital allows doctors to see, hear and speak with patients and their family members, and perform clinical examinations, via a monitor with the bedside assistance of nursing staff.  
While hospitalists (inpatient physicians) have always been present at the hospital during daytime hours – just as they will continue to be – hospitalists have not been physically at the hospital during evening and overnight hours. The exception to this is in the ER, where an in-person physician is present 24 hours a day, seven days a week.  
During the daytime, inpatients at Cox Barton County are seen in person by Dr. John Yannucci and Kortni Snook, nurse practitioner.
Snook, who has been a provider for seven years, collaborates care of the patient with hospitalists at Cox South in Springfield.  "Our patients have had really good things to say about our telehealth hospitalist program—I'm looking forward to expanding this program so we can keep more and more patients close to home," she says. 
One of those patients is Steven James of Lamar, who is the first patient admitted to Cox Barton County Hospital via the telemedicine hospitalist program.  He says he didn't quite know what to expect when he first heard about telehealth from the nursing staff, but he quickly became a "big fan" of this new service. 
"The physician who came over the monitor to examine me was very personable—it's like he was right at my bedside," said James.  "I just couldn't believe what he was telling me that he could see and hear during the admission process—I was thoroughly impressed and still kind of in 'awe' of the whole experience."  
For James, who is first one to admit to being a little hard-headed and wishes now he wouldn't have waited so long to visit the ER, said he's excited to tell all of his friends about the new telehealth hospitalist program.  "Years ago, a stroke changed my outlook on life," he said.  "I'm more soft-hearted now, but I tell you, the genuine concern and care I have received by the staff here at the hospital has been amazing—it has just been a wonderful patient experience."