Posted by Janell Patton on Oct. 26, 2016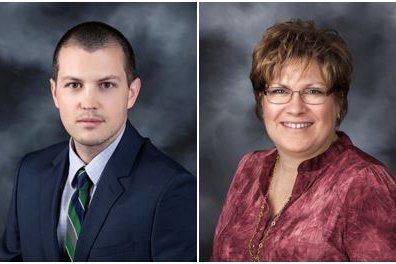 Cox Monett Hospital is pleased to announce that Ryan McDowell, MD, and Debbie Blinzler, FNP, has joined Cox Family Medicine of Monett. 
Dr. Ryan McDowell currently works as an inpatient physician at Cox Monett Hospital and will see patients at Cox Family Medicine of Monett on a part-time basis.  McDowell received his bachelor's degree in biology with a minor in chemistry and Spanish from Missouri State University.  He attended medical school at St. Louis University School Medicine and completed his residency in Family Practice at the CoxHealth Family Medicine Residency program in Springfield, where he served as chief resident, supervising junior residents and medical students.    
In his spare time, Dr. McDowell enjoys tropical medicine and volunteering in underserved populations, hiking, camping, canoeing, and spending time with his family. 
Debbie Blinzler, FNP, completed her bachelor's degree in nursing from Liberty University, Lynchburg, Va.  She received her master's in nursing, family nurse practitioner, from the University of Central Missouri, Warrensburg, Mo., with an emphasis in rural family practice.  Before joining Cox Family Medicine of Monett, Blinzler worked at Cox Monett for over 13 years. 
When not working, she enjoys spending time with her grandkids, reading and going to flea markets. 
McDowell and Blinzler join Drs. Steven Newbold and Deborah Jarrett, as well as Susie Bounous, nurse practitioner. 
Cox Family Medicine of Monett is located at 307 W. Benton Street.  The clinic offers a wide-range of services for the entire family.  To make an appointment or for more information about services offered, please call 417/236-2410.