Posted by Kaitlyn McConnell on Aug. 22, 2019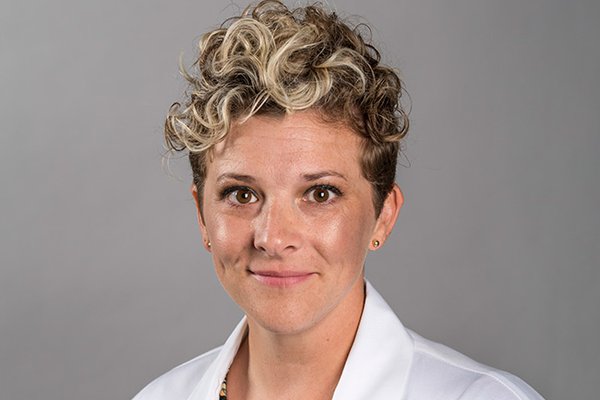 Abbey Hibbert, a family nurse practitioner, has joined CoxHealth Ozark Pediatrics to serve local kids and their families.
"Kids are very special to me," says Hibbert, a mom of four. "There is something wonderful about being able help children feel better, and make a difference in their lives."
Hibbert received her undergraduate nursing degree from Cox College, after which she began working as a nurse. She ultimately decided to pursue her nurse practitioner degree from Walden University, and graduated in 2018. 
She comes to Ozark Pediatrics after nearly 10 years of working as a school nurse for Springfield Public Schools. After hearing about the opening at the Ozark clinic, she hand-delivered her application, and began working for CoxHealth on July 1.
As a nurse practitioner, Hibbert does many of the same things as a doctor, including prescribing medication, examining patients, diagnosing illnesses, and providing treatment. At the kid-friendly pediatric center, there is special emphasis on baby, child and adolescent issues, and patients may range in age from newborn to around 18 years old.
Hibbert is currently accepting new patients. For more information or to make an appointment, call the clinic at 417-730-5550. CoxHealth Ozark Pediatrics is located at 1741 South 15th St. in Ozark.