Posted by Brandei Clifton on Feb. 17, 2020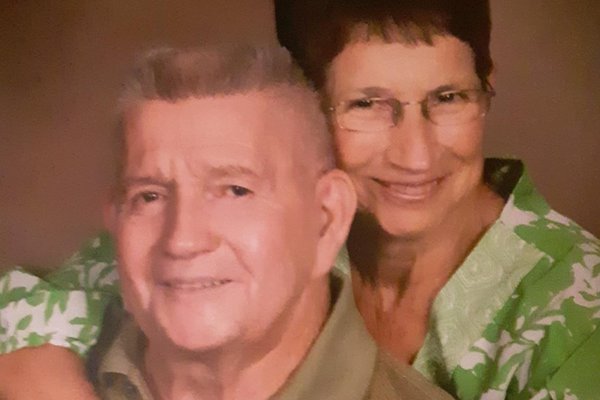 Ruby Lewis of Branson West knows all too well how dementia can devastatingly turn long-time loves into complete strangers. Her husband, Donald, suffers from a variety of health issues, including Alzheimer's disease.  
She began noticing Donald's confusion and gradual loss of memory about 15 years ago.
"He began misplacing his tools and getting lost in our neighborhood," says Ruby, Donald's wife of 41 years. "Those were red flags for sure, and I knew we needed to have a neurologist take a closer look."
An official diagnosis came in 2013 when doctors told the Lewises that Donald had a complicated combination of neurological issues, including Lewy body dementia, Alzheimer's disease and Parkinson's disease.
"That was tough to hear but wasn't shocking since he'd been declining for a long time already," says Ruby. "He had proudly served as a fire department captain in Kansas City for more than 30 years, but now doesn't remember even being a fire fighter. I knew I needed to arm myself with all the knowledge I could to prepare for what was coming."
What was coming was more rapid decline in not only Donald's memory but also his ability to care for himself.
"It's like I'm married to a shell of the man I used to know," Ruby says with a pause. "He's here physically but I basically live alone. From shaving, dressing and bathing, he needs help with everything at this point."
A diagnosis like Donald's can be overwhelming for not only the patient but also the caregiver who often handles the day-to-day care at home.
A new collaboration with CoxHealth and the Alzheimer's Association is providing convenient support for those caregivers like Ruby. The telehealth program, which is being piloted at CoxHealth Center Branson West, allows families to access a care consultant from the Alzheimer's Association in Springfield from a monitor in the doctor's office.
"This is such a unique opportunity for families to get added support," says Kristen Hilty, a care consultant for the Greater Missouri Chapter of the Alzheimer's Association. "I know telehealth can seem impersonal to some, but for our patients and caregivers in rural settings, it is a more personal and warm link to our organization than a phone call."
Ruby says that extra option for added support has been a wonderful resource for her as she navigates Donald's care.
"To take him out of the house is so confusing for him," she says. "There's no way I could travel to Springfield for an in-person appointment. This program has been amazing for me as a caregiver because life can get very stressful and frustrating."
Ruby compares it to living with a child again: From removing his hunting weapons, putting sharp knives out of reach, and making sure their rugs don't slip, it's a constant effort to make sure nothing is in the house that can hurt her husband.
"It's just so hard to slowly lose your loved one this way," she says. "It's like we were on the highest mountain but now we're stuck in the lowest valley. The love is still there, though, so all we can do is march on. This new program lets families know there is hope on the horizon and they aren't alone in the fight."
The telehealth program is currently offered free to CoxHealth patients at the clinic in Branson West, but the Alzheimer's Association hopes to expand it into more locations.  For more information about the collaboration, call the CoxHealth Center Branson West at 417-272-8911.