Posted by Kaitlyn McConnell on Oct. 3, 2017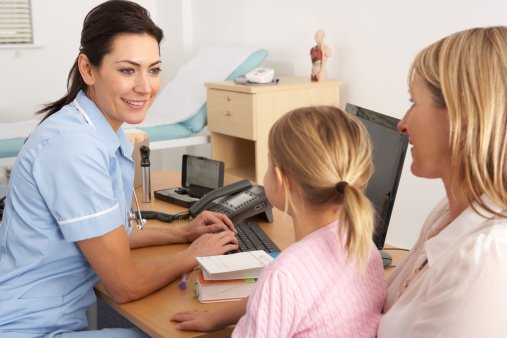 In an effort to serve local families, CoxHealth has opened a new clinic that's solely dedicated to serving children.
Named CoxHealth Ozark Pediatrics, the center will host an open house for the public to come and visit on Tuesday, Oct. 10 from 4 to 6 p.m. During the event, visitors can take tours, meet the clinic's providers and enjoy refreshments.
"By consolidating pediatrics providers in one location, it allows us to enhance and expand the services we're able to provide to patients," says Brock Shamel, administrative director of clinics at CoxHealth. "This move also allowed us to add two additional primary care providers in the Springfield-Metro area. We're excited to see how things grow in the future."
The clinic, located at 1741 South 15th Street in Ozark, features the services of three providers: Jennifer Essner, MD; Sandra Hinds, CPNP; and Katrina Kovarik-Stevens, CPNP.
In addition to preventative and wellness care for children from newborn to 18 years old, the center offers development and autism screenings, management of acute and chronic health conditions, sports physicals and vaccinations.
The center also offers CoxHealth Express, which allows parents and guardians to manage children's health online.
For more information about the center or to make an appointment, please call 417-730-5550.