Posted by Janell Patton on July 27, 2018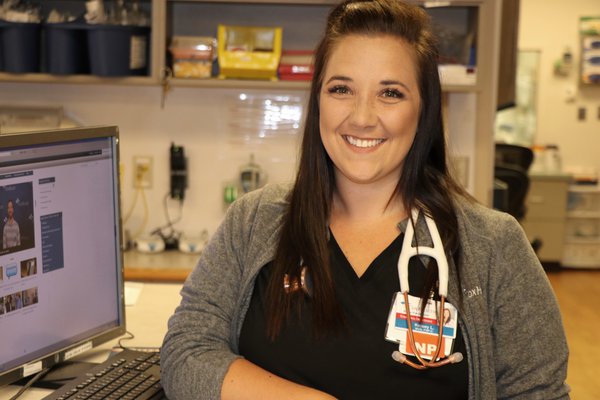 Patients are going to recognize a familiar face at CoxHealth Urgent Care in Monett.  Kelsey Lawrence, family nurse practitioner, recently started seeing patients at the clinic located at 102 E. Cleveland Ave.  
"I grew up in Aurora, Mo., so it's nice that patients may see a familiar face that could lessen their anxiety and put them at ease," she said. 
Lawrence worked as an emergency room nurse for seven years.  Later, she graduated with a master's degree in Nursing from Maryville University in St. Louis.
"I became a family nurse practitioner because I wanted to expand my knowledge to provide better care for my patients," she says.  "I'm lucky because I get the best of both worlds—this job allows me to work in the emergency department at Cox Monett and CoxHealth Urgent Care." 
Lawrence admits to being a bit of an ER "junkie" and appreciates the steady stream of patients and the teamwork that goes along with it. 
"A good day is when everything falls into place," she says.  "My goal every day is to provide the best possible care to my patients."
In her spare time, Lawrence enjoys spending time outdoors with her family and friends.