Posted by Brandei Clifton on Jan. 28, 2019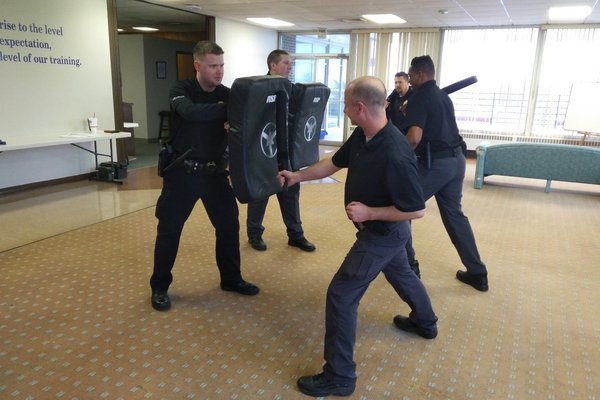 CoxHealth is excited to announce the creation of an in-house training academy for incoming security staff.
The extensive course gives job seekers an opportunity to receive proper training and certification for a career in hospital security without having a background in law enforcement.  
"Our Public Safety officers are the first line of defense for patients, visitors and staff so the quality of the training we provide is critical to the overall success of our security program and a direct reflection on CoxHealth's commitment to employee and patient safety," says Eric Clay, director of CoxHealth's office of Public Safety and Security. "Not only does the security academy now allow the department to recruit talented, career-minded individuals that may not have a security background, it ensures all of our staff receive the exact same training. Our Public Safety Training Center is the only one of its kind in the State and affords us an opportunity to provide training that is beyond the capabilities of other organizations."
Leaders at Cox Branson are excited to grow their security department with qualified recruits. "The academy will allow us to double the size of our force from ten to 20 officers," says Lt. Dana Byerley, security manager at Cox Branson. "That will get us right where we need to be as the medical center continues to grow and care for our community and the 8-million visitors who come here each year."
New officers in Branson say the academy prepares them for any type of situation that may arise at the hospital. "It was terrific training," says Joshua Wahl, a security guard in Branson. "We covered everything from teambuilding, de-escalation, defense tactics to Taser training. It really makes me feel prepared as I begin my work to keep our staff and patients safe."
There are current openings in CoxHealth's Office of Public Safety and Security. For more information, visit coxhealth.com/careers.