Posted by Kaitlyn McConnell on Dec. 28, 2020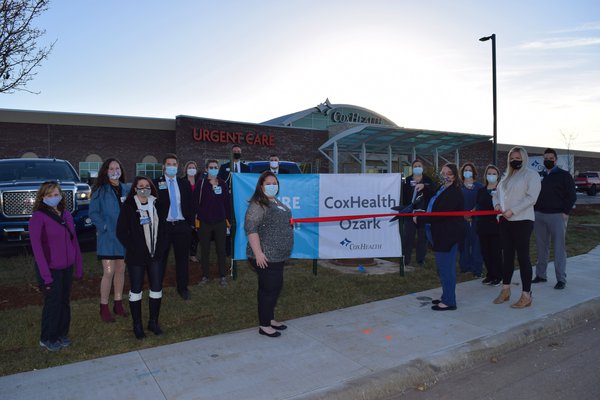 Patients are now being seen at CoxHealth Ozark, a new facility which offers a one-stop approach for a variety of health care needs.
Located at 5100 N. Town Centre Dr. in Ozark, the new 30,000 square-foot facility represents CoxHealth's most recent effort to give health care with convenience. It offers primary care, urgent care, pediatrics, a pharmacy and physical therapy in one place.
Urgent care is available daily from 8:30 a.m. to 8 p.m., and primary care and pediatrics are available Monday to Friday from 8 a.m. to 5 p.m. Physical therapy is available Monday to Thursday, 7:15 a.m. to 5:45 p.m. and Friday from 8 a.m. to 12 p.m. Additionally, the in-house pharmacy offers a new level of convenience for prescriptions, and is open from 9:30 a.m. to 6 p.m., Monday through Friday. 
Save My Spot is available at the facility for urgent care services, which allows patients to hold their place in line from home.
The facility is part of a new approach to care at CoxHealth. A similar facility opened in early December in Nixa, and in the coming weeks, the next will be in Monett. A fourth facility in Republic is currently under construction.  
This facility replaces CoxHealth's locations in Ozark. For more information, click here.