Posted by Janell Patton on March 15, 2018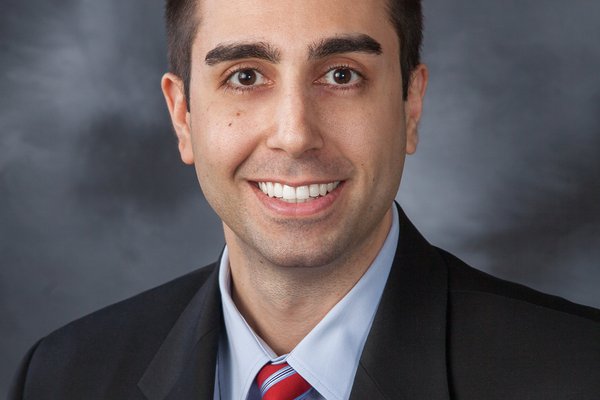 Access to specialists can be a challenge for people living in rural areas, but CoxHealth has a solution. Dr. Armin Kamyab, board-certified general surgeon, started seeing patients in March at Cox Barton Hospital's Medical One Specialty Clinic. 
"I live and work in a rural area myself, so I understand the need for accessible, high-quality care," says Kamyab. "It's inconvenient for people living in the Lamar area to travel long distances to see a surgeon.  I'm honored to bring my specialty to this great community and practice at such an excellent medical facility."
Kamyab completed his surgical internship at the Mayo Clinic in Rochester, Minn., and residency at Providence Hospital and Medical Centers in Southfield, Mich.  
Kamyab's areas of expertise include hernia repair, laparoscopic procedures (appendectomy, cholecystectomy/gallbladder), lymph node surgery, EGD/colonoscopy, skin and soft tissue, pilonidal cyst, breast surgery, thyroidectomy, liver resection, pancreatic resection and gastrointestinal surgery. 
"We're pleased to add a highly-trained surgeon to our medical staff," said Wendy Duvall, president of Cox Barton County Hospital. "As we look at future growth, adding providers is a high priority so we can treat our patients locally and keep them close to their family and friends—which is where they want to be."
The addition of a surgical specialist to the Medical One Specialty Clinic is an extension of CoxHealth's commitment to the community. Kamyab joins specialists Dr. Brett Boice and Dr. Michelle Boice, gynecology; Dr. Christopher Andrew, neurology; Dr. Nathan Box, otolaryngology; Dr. John Cox, cardiology; Dr. Edward Gwin, pulmonology; Dr. L. Kurt Midyett, endocrinology; Dr. Justin Ogden; orthopedics; and Dr. Anthony Tay, rheumatology. 
Dr. John Alden, Dr. Justin Hamlin and Dr. Joseph Wilson, family practice physicians, also serve patients at the Medical One Clinic along with family nurse practitioners Mandy Swink and Stacey Middleton.
The Medical One Specialty Clinic is located inside Cox Barton County Hospital, NW 1st Lane. For more information or to make an appointment, please call 417-681-5284.