Posted by Kaitlyn McConnell on Oct. 25, 2016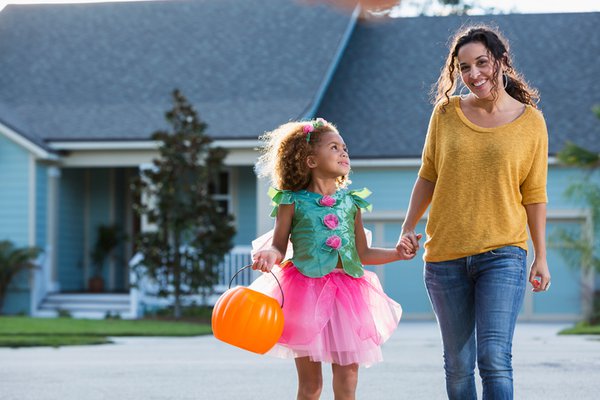 Halloween will soon be here, which offers a great opportunity to have fun – as long as everyone stays safe.
One option is to attend CoxHealth's free Trunk or Treat on Oct. 31, which will be held at the West Pavilion at Cox South. Departments will distribute candy from kid-friendly booths from 5 – 8 p.m. 
However, for those trick-or-treating door-to-door this year, check out a few tips from CoxHealth's Public Safety department: 
Avoid trick-or-treating alone. Walk in groups or with a trusted adult. 

If your child will be trick-or-treating without you, establish a route with your child and don't allow your child to go door-to-door in an unfamiliar neighborhood. 

Be sure to walk on the sidewalks and driveways. When crossing a street, make sure you are crossing at the corner, or in a crosswalk. Remind your child to look carefully for traffic before crossing. 

If possible, carry a cellphone. Teach them how to call home or dial 911 if they need to. 

Make sure your child carries a flashlight. Attach a glow stick, small battery operated light or reflective tape on their costume. This will help keep them visible. 

Remind your child of the dangers of getting into a stranger's car. If someone stops them and asks them for help or offers them candy to get in their car, tell them to scream as loud as they can and run. 

To help keep kids from being tempted to dig into their candy before they get home, feed them a meal or snack beforehand. 

If your child has a food allergy, be sure to carry their emergency medicines with you, or display an allergy medical bracelet. 

Examine all treats before they eat them. Only allow them to eat factory-wrapped treats, avoiding homemade treats from strangers. 

Children should wear well-fitting masks, costumes and shoes to avoid blocked vision, trips and falls. Better yet: Choose face paint and makeup whenever possible instead of masks, which can obstruct a child's vision.