Posted by Kaitlyn McConnell on Jan. 18, 2017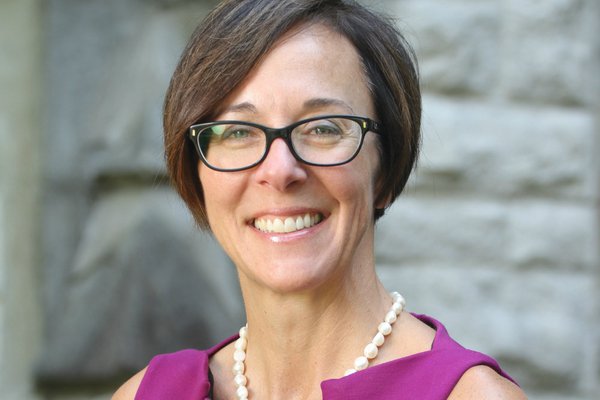 CoxHealth is pleased to welcome Jann Holland to its leadership team as associate vice president of Marketing/Communications.
Holland, who begins her new role on January 30, will oversee the health care system's marketing and corporate communications efforts.
"We are incredibly fortunate to have Jann join our team," says Steve Edwards, president and CEO of CoxHealth. "We have an award-winning marketing and communications department, and she will advance us further. She is enormously talented, with a national reputation, and we are blessed she has chosen to serve CoxHealth and our community."
It's an opportunity that Holland is looking forward to as well.
"I am incredibly excited and honored to have been selected for this position," says Holland. "Not only will I have the opportunity to learn from revered community leaders like Steve Edwards and Jim Anderson, but I will be working with a talented group of marketing and public relations professionals. This position feels a little like 'coming home' to me because my father, Dr. Richard H. Loeb, was a physician in Springfield for nearly 36 years. I look forward to collaborating on new initiatives that advance the CoxHealth mission of serving our communities through quality healthcare, education and research."
Holland's berth of experience is wide.
She comes to the health care system from Drury University, where she has served in leadership since 2010 and is currently vice president of Marketing & Communications. She has a bachelor's degree from the University of Missouri School of Journalism, where she was a cum laude graduate and majored in journalism with an emphasis in advertising. An alumna of Leadership Springfield, Holland has also impacted the community through her board memberships at Isabel's House, the Springfield Catholic Schools Development Board, and Parkinson's Group of the Ozarks.
Those accomplishments complement her career, where she has developed great expertise in brand and communication strategy, project management and writing. In recent years, she has served as president of Sugar Design Studio, where she led brand development and positioning, doubling the studio's annual billings within three years. She was also in management at Noble & Associates, where she served as team leader for the agency's largest account.
At CoxHealth, Holland will serve alongside Jim Anderson, CoxHealth's vice president of Marketing and Public Affairs.