Posted on Sept. 15, 2016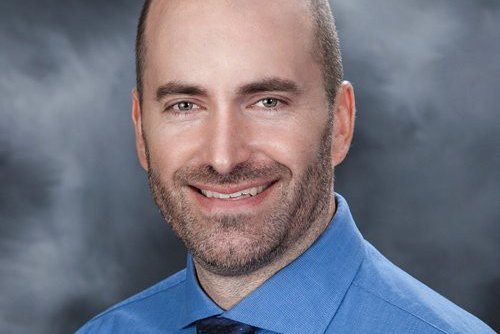 Cox Medical Center Branson is pleased to announce that David Lemons, DO, has joined Cox Heart Center Branson. Dr. Lemons specializes in interventional cardiology.
"As an interventional cardiologist, Dr. David Lemons has received extensive training, education and experience in minimally invasive procedures performed on the heart and arteries," says Cox Medical Center Branson President William Mahoney. "We are incredibly fortunate to have someone of Dr. Lemons' caliber joining our expert team of cardiologists here in Branson."
Dr. Lemons took what some might consider a non-traditional route on his journey to the medical field. He grew up in Jefferson City and completed his undergraduate studies at the University of Missouri – Columbia, majoring in farm management. He's worked for the National Guard's environmental section, conducted fisheries research and worked in a veterinary clinic. While Dr. Lemons said he loves working outdoors and with cattle, he always dreamed about being in the medical field.
In 2009, Dr. Lemons received his Doctor of Osteopathic Medicine degree from Kirksville College of Osteopathic Medicine.
He completed his internal medicine residency as well as his cardiology and interventional cardiology fellowships at Good Samaritan Regional Medical Center.
"From the time I started med school, I was drawn to cardiology," Dr. Lemons explains. "It's an exciting field that is always evolving and has a lot of good research behind it. As I see it, it's a field where I can truly impact the lives of my patients, from improving quality of life to life saving measures."
Dr. Lemons is joined in Branson by his wife, Dr. Lisa Lemons, a psychiatrist who has also joined the Cox Medical Center Branson team. The couple has a 5-month old son, Charlie.
"Growing up, I vacationed here several times and I really liked the area," Dr. David Lemons said. "Branson is a good town and I've heard a lot of great things about the quality of care at Cox Medical Center Branson.  As physicians, those things were important to my wife and I when we were making our decision."
When not working, Dr. David Lemons enjoys fishing, hiking and running.
Dr. Lemons is seeing patients at Cox Heart Center Branson. To learn more or to schedule an appointment, call 336-4112.