Posted by Randy Berger on Dec. 13, 2018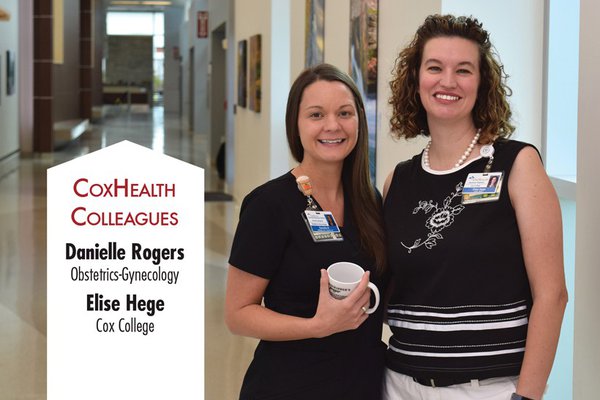 When Elise Hege went for her 37-week ultrasound in late 2017, she had no idea the appointment would change her life. 
It was a routine checkup, making sure everything was on track. 
The ultrasonographer had been on the job for less than a month. Elise, who serves as Cox College's assistant registrar, says she and her husband, Todd, joked to themselves: "We got the new person." 
Ultrasonographer Danielle Rogers was new to Springfield, and to her role at Ferrell-Duncan OB/GYN. Her previous job had been at a clinic in Georgia, where she specialized in high-risk fetal echoes. 
Elise recalls that Danielle immediately made her feel at ease. She took images and chatted with her and Todd. 
When Danielle stepped out of the room, there was a lengthy pause while they waited for Dr. Mary Duff. Elise and Todd knew something was unusual. 
The doctor came in with the news: Danielle saw something, something abnormal in their new baby's heart. Dr. Patricia Dix was consulted and calls were made to CoxHealth's partners at St. Louis Children's Hospital. 
Elise remembers being overwhelmed and unsure of what would happen next. 
"I had asked for Danielle's name and told everyone to thank her. I was so grateful she had found it," Elise says.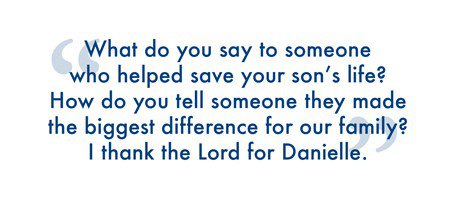 Elise's son, William, had pulmonary valve stenosis with a dilated artery. He was born days later at St. Louis Children's, with a cardiac team, a pulmonary team and a pediatric team all on hand. 
Elise says the lead cardiologist in St. Louis was surprised Danielle had been able to see the issue. It was a complex case, which was unlikely to be detected with the equipment Danielle was using. 
As William spent his first days in an isolette, Elise and Todd thought about how perfect the timing had been. If they had known about the issue sooner, Elise says she would have been stressed. Any later, and William would have been flown to St. Louis, away from Elise. 
"What do you say to someone who helped save your son's life? How do you tell someone they made the biggest difference for our family?" Elise says. "I thank the Lord for Danielle." 
But coincidence wasn't done with Danielle and Elise. 
A few months later, William was doing well and Elise, Todd and their oldest son, Thomas, were back home in Nixa. 
With soccer season set to begin, Todd took over coaching Thomas' team. 
Right next to Thomas on the team was a youngster named Luke Rogers. To Todd's surprise, Luke's mom, Danielle, was a familiar face. 
Elise and Todd say their entire family knew about Danielle just from hearing William's story. At the soccer field, grandparents, cousins and friends from church quickly learned Luke's mom was the legendary ultrasonographer they had heard about. 
"I remember when my mom met Danielle," Elise says. "She hugged her and said: 'This is Our Danielle.'"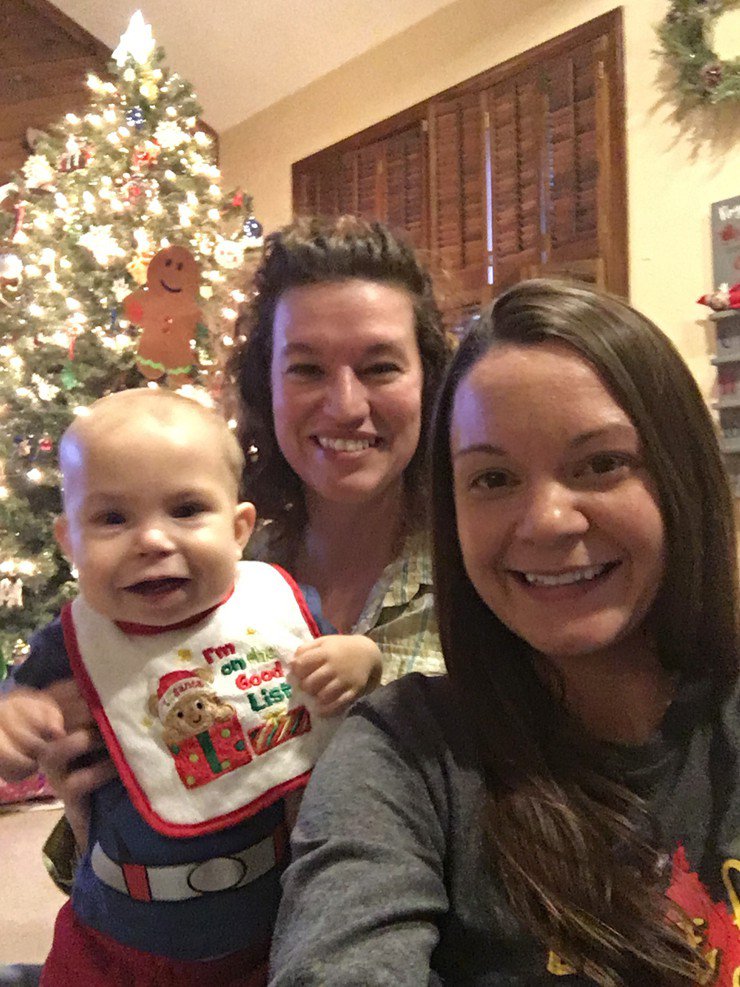 In the past year, the kids have grown close and Elise and Danielle have become good friends. Their families support each other. 
When Elise hosted a raucous kids' birthday party, Danielle helped out -- "Everybody needs a battle buddy at Chuck E. Cheese's," Elise teases. 
When Luke had a grandparents' day at preschool and his grandparents couldn't make it from out of town, Elise's parents were there. 
"I'm so lucky to have them," Danielle says. "Elise thinks they were lucky, but they have such a big role in my life. I've found such a great friend out of it. It's part of our history." 
It's a unique experience for a caregiver like Danielle. She is used to seeing moms and babies at a single step in the process, without getting much follow up. 
"It's been amazing to be a part of their story and their lives," Danielle says. "I've been able to be a part of Elise's family over the last year. It reminds me, even on hard days, I don't just go in to work to do a job and come home. This job is important to patients. I'm making a difference. She reminds me of that."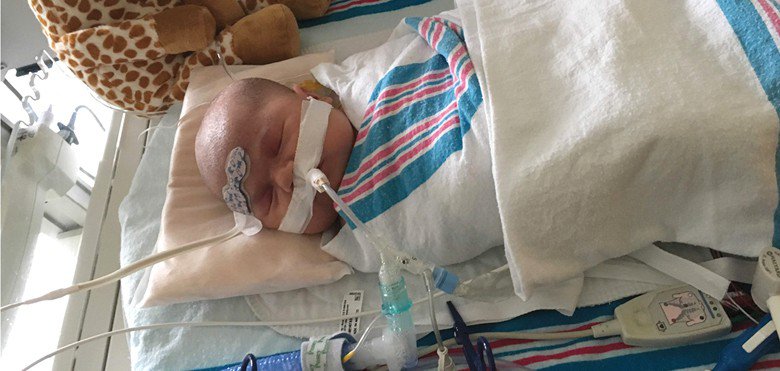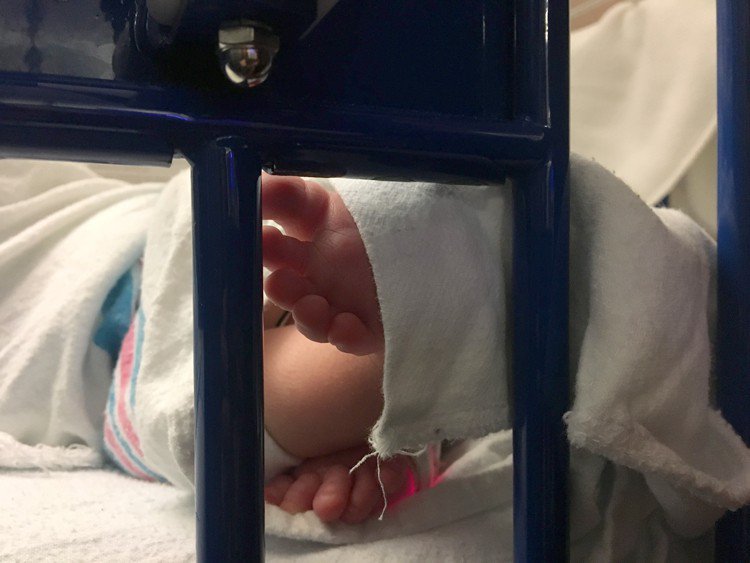 A couple of William's first photos at St. Louis Children's.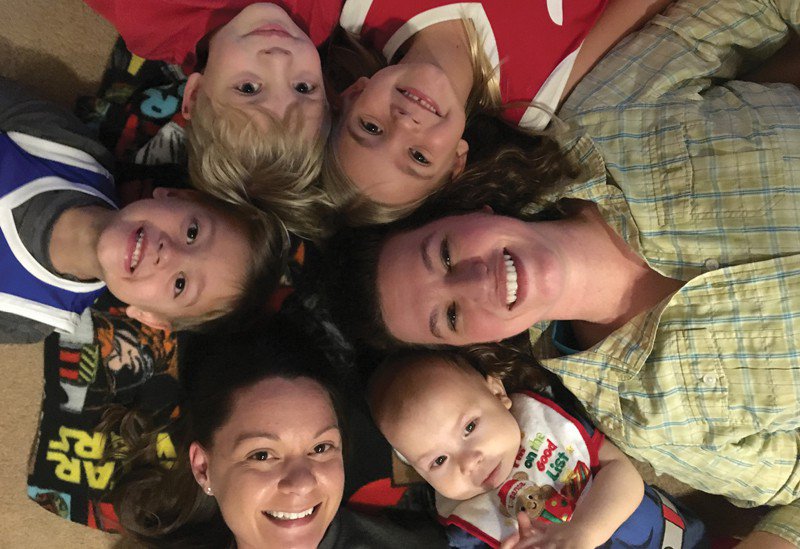 Hanging out (clockwise, beginning with Danielle): Danielle Rogers, Luke Rogers, Thomas Hege, Mabel Rogers, Elise Hege and William Hege.