Posted by Randy Berger on July 21, 2017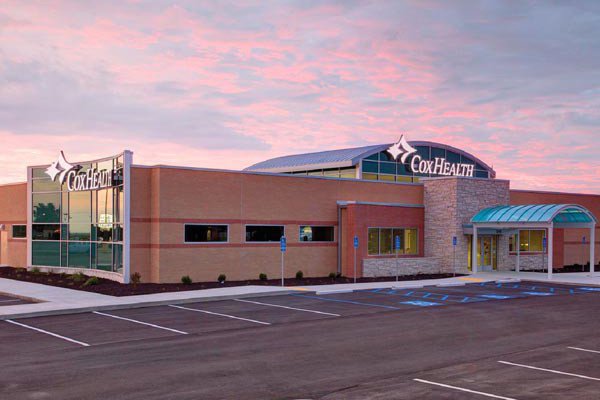 Getting patients convenient access to the care they need is a key part of CoxHealth's mission and a variety of new clinic concepts are making that happen across southwest Missouri. 
Over the last several months, clinics have expanded to serve new patients and CoxHealth has taken major steps toward the concept of "super clinics," which will offer primary care alongside services ranging from physical therapy to urgent care. 
It's all part of a strategy to deliver care where it's needed most, and make the best strategic use of our resources to improve population health. 
"Access is where it begins," says Brock Shamel, administrative director. "It's hard to stay in good health. If people aren't using a primary care physician, they're likely to have issues." 
Shamel has been working closely with Max Buetow, vice president of Regional Services, and other leaders in Cox Medical Group to determine where clinics can be expanded and where physicians can be grouped together to provide the best service.   
"Moving the puzzle pieces around will allow us to expand access, which is a must-have from a strategic standpoint," he says. For the last 12-15 months, they've been looking at maps and working with health care planner Chris Breite to see where populations are growing and will demand more services.   
"As populations grow, they're demanding that we provide care close to home, while we're also working to consolidate our resources," Shamel says. "When patients ask for us, we need to be able to serve – the more access we provide, the more loyalty we gain. Making these moves keeps that access intact."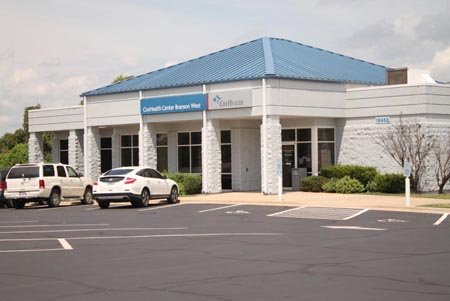 Branson West / Kimberling City
CoxHealth recently consolidated two operations in Kimberling City and Branson West into a single clinic at the Branson West location.   
Shamel says patients in Kimberling City had asked for expanded hours and more opportunities for access, but with the providers available, we hadn't been able to accommodate those requests. By combining the clinics, there are now six providers in one location, which allows for expanded access and Saturday hours.
"We're looking at expanded evening hours as well, which is something we hadn't been able to do before," Shamel says. "We can better serve with larger groupings rather than one- or two-provider practices. In addition, we're also working to expand our walk-in clinic in Branson West."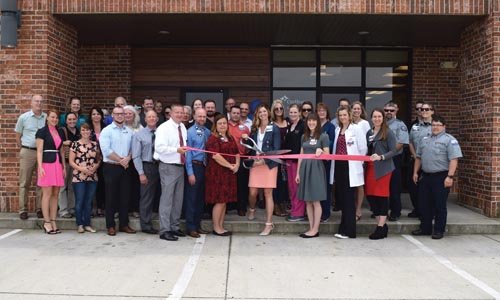 CoxHealth Center Ozark
Two primary care practices in Ozark have now been consolidated into CoxHealth Center Ozark near the CC exit of U.S. 65. The primary care practice is next door to a brand new urgent care, which opened in mid-May. Shamel says the move sets the stage for a super clinic in Ozark.    
"The super clinics are, first and foremost, all about access. When you bring six or seven providers together, they can cover each other and each of their panels together, versus having one or two providers isolated by themselves."   
The single location also makes for efficient use of resources, with nursing and clinic staff able to support multiple providers. The addition of an urgent care allows for expanded hours, including evenings and weekends, which relieves pressure on Springfield facilities and allows patients in Ozark to stay closer to home.
"As we work on the super clinic concept, we'll be looking at what we need to add – maybe physical therapy or pharmacy. We'll run down our checklist of opportunities for making it a real one-stop shop for our patients."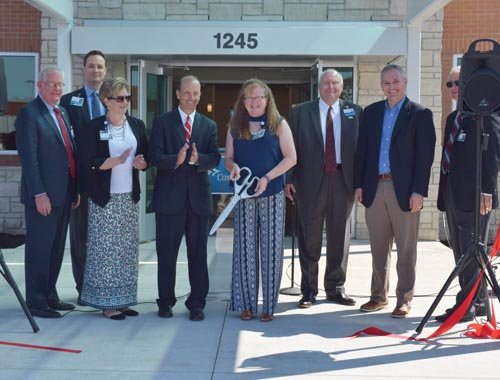 CoxHealth Center Marshfield
The ribbon was cut on June 2 for a new clinic near I-44 in Marshfield (above and top). The location is high visibility with easy interstate access and the custom-designed space will allow for future expansion of providers.   
Pediatric Clinic in Ozark
A new pediatric clinic is set to open later this summer in Ozark. Dr. Jennifer Essner, who previously practiced in Nixa, will begin practicing at the Ozark clinic. It's a move that expands the offerings for patients in Ozark, while creating an opportunity to backfill with a new primary care physician and a nurse practitioner in Nixa. "It lets us use our current space and grow both practices," Shamel says.   
Welcome Clinic in Springfield
Last fall, CoxHealth addressed the access issue with a new innovation: the Welcome Clinic. The clinic is designed to allow new patients easy access to a provider without the wait commonly associated with seeing a new doctor.  
"We want the message out there that we can take care of you," Shamel says. "When a patient calls and we don't have an opening for six months, that's a hard phone call to have." 
Now, the Welcome Clinic is making those calls a thing of the past. If a primary care provider is unable to get an appointment for a new patient within a month, the provider can make a referral to the clinic, so the patient can be seen as soon as possible. 
"It's been a great relief valve for our primary care clinics. The nurse practitioners have taken the time to hear patients' concerns, evaluate their needs and connect them to resources in the system." 
In the interest of making the best use of our resources, leaders are examining what other services the clinic might be able to provide. There is the possibility of creating a walk-in style clinic to relieve pressure at urgent cares. Or providers may be added to the roster of resources assisting with telemedicine visits.  
Medical Mile Clinic in Springfield
As the Diagnostic Clinic is restructuring with some providers retiring, the clinic's family practice physicians will start a new clinic on the 2900 National campus, near the Welcome Clinic. 
The clinic will create a "medical home" experience, as leaders consider new approaches, including: care management nurses to oversee population health as well as integrated behavioral health and social workers to assist with chronic disease management.
Construction begins this summer with the opening expected in early fall.