Posted by Janell Patton on Feb. 7, 2019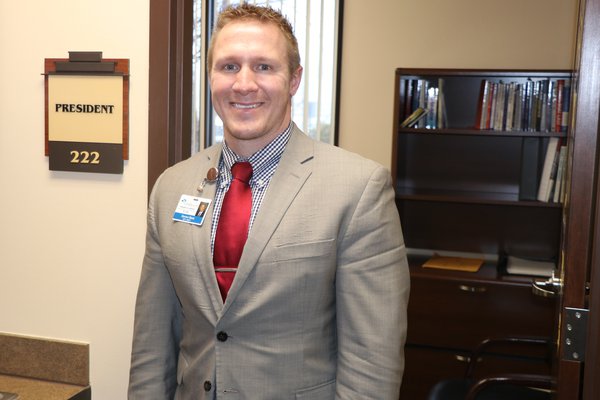 Chris Wyatt assumed his new duties this week as president of Cox Barton County Hospital.  
Here's a Q & A to get to know him a little better...
Favorite holiday:  Definitely Christmas!  I enjoy getting to see my kids open that one gift they really wanted.
Favorite candy: I don't eat much candy, but when I do, it's Starbursts! 
Favorite food:  Sushi

Favorite movie:  Where the Red Fern Grows

Last book you read:  Just finished Lean Sig Sigma and I'm currently reading The Stand by Stephen King.

Why did you get into health care?  I have always wanted to help people—it's been my calling since I was a kid. 
Favorite sport:  Wrestling
Favorite color:  Blue

What is one thing you want people to know about you?  I am a man of my word and I'm very family-oriented.
Welcome to CoxHealth, Chris!