Posted by Kaitlyn McConnell on Feb. 19, 2020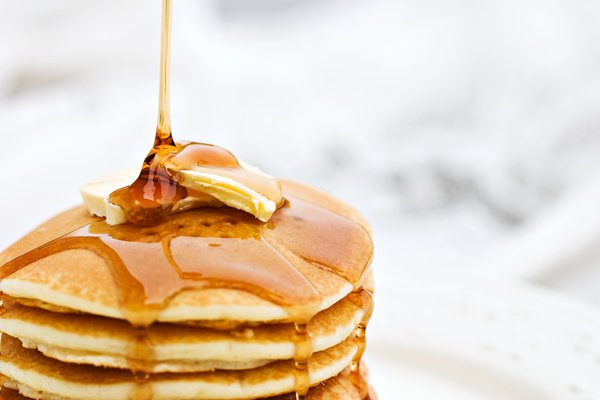 On Feb. 25, IHOP restaurants will give away short stacks of their buttermilk pancakes from 7 a.m. – 7 p.m. in honor of National Pancake Day. The event, however, is about more than pancakes: It also raises funds and awareness for Children's Miracle Network Hospitals at CoxHealth, which benefits from local contributions given during the event.
In addition to the pancakes, local community leaders are also getting in on the cause. "Jails" will be set up at IHOP locations in Springfield and Branson, where the following leaders will be incarcerated to fundraise for the kids:
Springfield (Glenstone Ave.): 
James Craigmyle, Former Live PD contributor and Silver Dollar City Safety and Security manager, 8:30 – 9:30 a.m.
Eric Clay, CoxHealth chief security officer, 11 a.m. – 12 p.m.
Kevin Howard, Former KGBX radio show host, 5 – 6 p.m.
Springfield (Kansas Expy.):
Joy Robertson, Ozarks Live co-host, 8:30 – 9:30 a.m.
David Pennington, Springfield fire chief, 11 a.m. – 12 p.m.
Matt Morrow, Springfield Area Chamber of Commerce president, 5 – 6 p.m.
Branson:  
Trina Colwell, RE/MAX Lakeside broker/owner, 11 a.m. – 12 p.m.
Each leader has a goal of $1,000 to raise. A CMN Hospitals child will serve as "security guard" for the jail, and a Miss America titleholder will help collect donations. Contributions will also be accepted online, where donors will be able to select which leader they wish to support.  
Since National Pancake Day began in 2006, IHOP has raised nearly $30 million for charity. The funds help provide life-saving treatment, programs and medical equipment for young patients — including children treated at CoxHealth.
In the weeks leading up to National Pancake Day, participating IHOP restaurants will also sell "Miracle Balloons" for $1, $5, $20 and $100 to benefit CMN Hospitals. Guests who purchase a $5 Miracle Balloon will receive a $5 discount coupon that can be used during their next dining visit totaling $10 or more.  
Click here for more information, to find a local IHOP, or to make an online donation. To stay up to date on the event, search #CMNLockUp on Facebook or Instagram.