Posted by Mary Beth Manganiello on April 26, 2018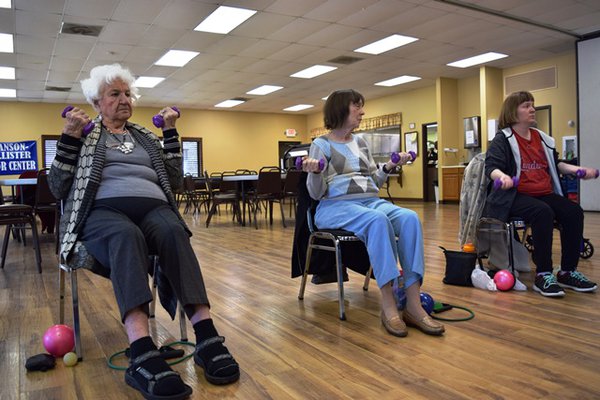 Funds made possible by Skaggs Legacy Endowment 


At age 90, Carmen Plummer has no plans to slow down. Plummer has the willpower and thanks to volunteer fitness instructors at Branson-Hollister Senior Center and a grant from Skaggs Legacy Endowment, she also has the resources.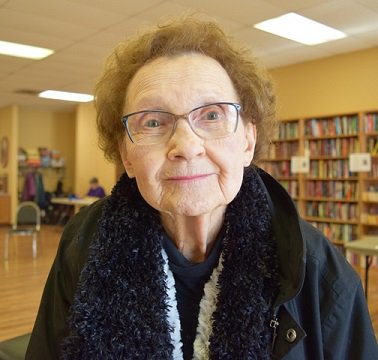 The senior center has been offering fitness classes for a number of years but due to a lack of funding, equipment for the classes was scarce.

In late 2017, Branson-Hollister Senior Center received a $5,000 Skaggs Legacy Endowment grant to purchase a variety of weights, resistance bands, pedal exercisers, hand exercisers and more, which means seniors like Plummer are able to get more out of the classes than ever before.

"I've been a volunteering for years and just had some two-pound weights and some bands," explains senior center fitness instructor Marie Powers. "Because I had a limited number of items, participants could only have one weight at a time."

Oftentimes, participants would use a weight and then pass it to the next person. The limited amount of equipment didn't just slow the class down, it prevented some participants from being able to take part in the exercises.

"The new equipment really does help," Plummer said, explaining that the new half-pound weights are perfect. "I need to keep going and these classes really do help. It's wonderful what the foundation did for us."'

Hugo Mueller, 87, said the additional equipment has been a huge benefit.

"It adds to our exercises and you are able to use muscles you don't normally use," Mueller said. "That little bit of muscle helps a lot. It makes a difference in how I can bend over and I have better balance."

"It's been tremendous to see everyone be able to get a full workout," Powers said. "I get them moving from head to toe and what I'm trying to do is keep them independent as long as possible."

Skaggs Legacy Endowment is a restricted endowment fund made possible by a generous gift from CoxHealth in 2013. Currently, Skaggs Foundation is funding 19 projects that work to improve health and wellness in Stone and Taney counties. Since 2013, Skaggs Foundation has awarded more than $3.5 million to organizations dedicated to improving health and wellness in Stone and Taney counties.

For more information about Skaggs Legacy Endowment grant opportunities, visit SkaggsFoundation.org or call 417-335-7340.