Posted by Janell Patton on Oct. 26, 2016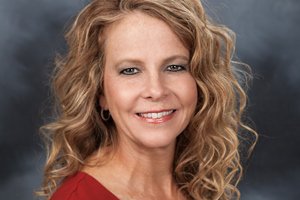 Lisa Parker, MD, will join Family and Occupational Medicine of Monett on Tues., Nov. 1. 
Parker attended medical school at the University of South Carolina, Charleston, S.C.  She completed her residency in Family Practice at the University of Oklahoma Health Sciences Center, Tulsa, Okla.   
Prior to joining Family and Occupational Medicine of Monett, Dr. Parker worked as an emergency room/urgent care clinic physician and was the overseeing physician at the Children's Advocacy Center in Monett from 2003-2013.    
"We are very pleased to welcome Dr. Parker to the CoxHealth family of physicians," said Cox Monett President Dr. Darren Bass.  "Dr. Parker is highly-trained and will provide excellent care to her patients." 
When not working, Dr. Parker enjoys hiking, scuba diving, reading and writing fiction, and spending time with her husband and their seven children. She enjoys all aspects of family medicine—plus pediatrics, women's health, orthopedics and geriatrics.   
Parker will join Dr. Allison Heider, as well as Tammy Seifried, nurse practitioner. 
Dr. Parker is now accepting new patients.  To make an appointment or for more information about services offered, please call 417-236-2600.