Posted by Randy Berger on June 2, 2017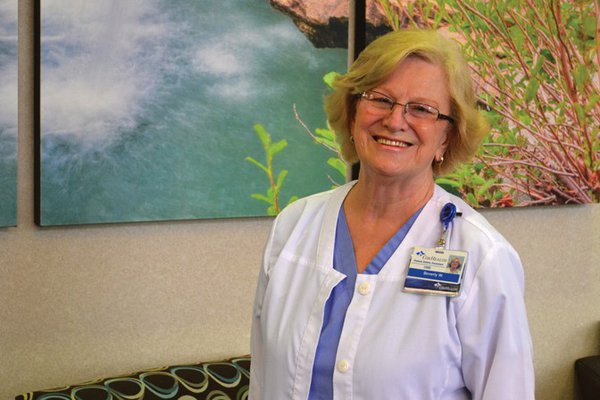 The chance to improve a life through your daily work.
That's a huge driver for the caregivers who have built their careers at CoxHealth. During our 2017 Employee Recognition Banquet, we caught up with a few of this year's honorees and asked them about why they love the work they do. Below is one of those stories. 

Beverly Williams, 
Patient Safety Assistant, Cox South
47 years of service
Beverly Williams came to work at Cox in 1969 out of necessity. She had worked at the hospital briefly once before, but when her husband left to serve in Vietnam, she needed a full-time job.

"I was so thankful Cox wanted me – and I'm still grateful," she says. "My time at CoxHealth is half of my life – the half that helps me take care of the other half. I've always given them a day's work for a day's pay. Over the years my husband and I have had two kids, with all their needs - and a lot of wants - met."

Beverly and her husband will soon be married 49 years, and this year she's celebrating 47 years with CoxHealth. 

"I have no idea how I got here, honest to Pete," she says with a laugh. "One day I was young and now I have grandkids and gray hair! When I started, the doctors were like old men; now they look like kids!" 

She loves being part of a team and getting to play a role in someone's recovery has kept her motivated through the years.

"I've learned so much here – things I never would have learned without this job. You learn a lot about patience and kindness," she says. "To see someone leave the hospital better than when they came in – to see someone go from dying to living, that's a wonderful thing."

Beverly retired a few years ago, but it wasn't long before she was looking for a way to come back. She took a part-time role as a patient safety assistant.

"I missed being a part of it. I liked the job and helping people. This is a great place to work, obviously. It's really been my calling. Sometimes people ask me what I would do if I didn't work here. I really don't know. Being a caregiver is what I feel like God meant me to be."