Posted on Sept. 25, 2020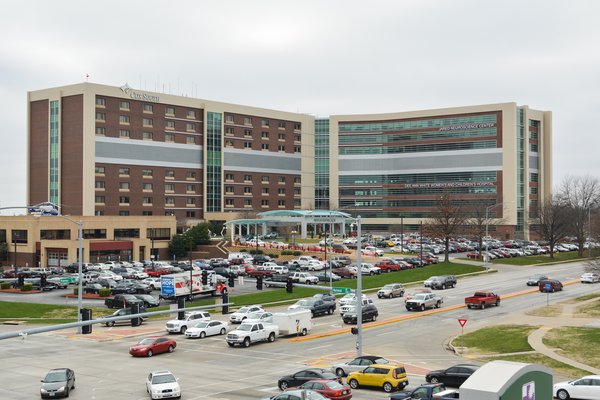 COVID-19 update
CoxHealth continues to have high patient volumes, including of patients with COVID-19. We project our census to grow in the next week or so. We continue to ask the public to help slow the spread by masking, physical distancing and not gathering in large groups. This week, Missouri was the top state in the U.S. with the highest rise in new deaths in the past week, up 155%.
CoxHealth nurse shares heartfelt letter to community
This week we shared a letter from a kind and courageous CoxHealth nurse serving in our COVID-19 ICU. Amelia is one of our many heroes and her words are powerful, including this excerpt, "We hold your hand as we tell you to fight this, and that you have so many people who care about you. We watch as you nod and squeeze our hand and tears stream from the corners of your eyes. We listen as your family tells you over the phone that they love you and can't wait for you to get better and come home. We watch as this virus kills you despite every fight against death."
CoxHealth welcomes new physicians​
Four new physicians have joined Cox Medical Group: Tobin Crow, DO, Cox Family Medicine of Monett; James Froncek, DO, Adult Medicine & Endocrinology Specialists; Jennifer Pharris, DO, Ferrell-Duncan Clinic; Marcella Rivas, MD, Adult Medicine & Endocrinology Specialists.
CoxHealth, NARMC announce collaboration to expand access to care
CoxHealth and North Arkansas Regional Medical Center this week announced a new collaboration that will expand health care access for residents of North Central Arkansas. In the coming months, the health systems will jointly open a new medical facility in Harrison so residents can continue to receive exceptional primary care while increasing access to specialists close to home. 
Voice of the patient
"BEST in CLASS and I would share that with anyone! From Surgery check in to discharge, I felt as if I was in the RIGHT place for the best care and I highly recommended to anyone if they need care to look nowhere else!"
Thank you for caring for our community,
Steve