Posted on Sept. 18, 2020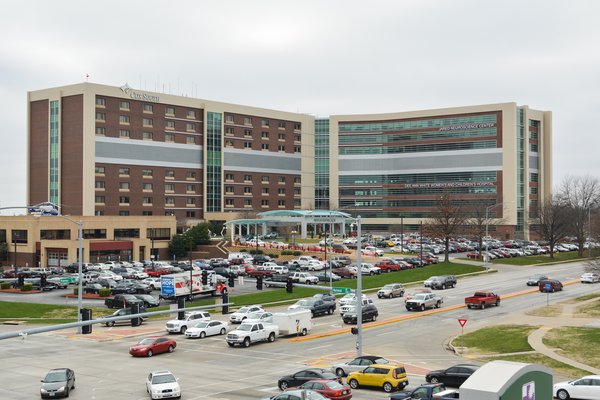 COVID-19 update
We have seen a record high census of COVID-19 patients this week. We hit a high of 113 inpatients in Springfield, 72 of which were at Cox South. We have lost 21 patients due to COVID-related complications this past week alone. We have a college-age patient on a ventilator. While we may learn that many of us have some native immunity to this disease, it still appears to have a randomness to whom it attacks most severely. From our perspective, this disease is very real and very serious.
While these losses are sobering, we also are comforted by the knowledge that we have discharged more than 500 patients who are recovering. We may likely be at the height or near height of this recent surge, and we are prepared. We have sufficient staff, PPE, medicine and space. We have capacity and we are able to care for our community, which at our core is why we wake up every morning (or evening) and go to work. This preparedness was afforded us through the gift of time and an incredible Board of Directors. The support of our Board, and especially Board Chairman Chuck Chalender, gave us the agility to respond rapidly. They have allowed us the authority to make high level decisions in a moment's notice. How grateful I am to each of you.
CoxHealth recognized by Forbes as a 'best employer'
For the second year in a row, Forbes has recognized CoxHealth as one of America's Best Employers. According to the Best Employers by State 2020 survey, CoxHealth made the prestigious list of best employers in the U.S., and is the highest ranked Springfield based employer and ranked high in Missouri. In July, CoxHealth was named as a 2020-2021 Best Regional Hospital in southwest Missouri and ranked ninth in Missouri in this year's Best Hospitals ranking by U.S. News & World Report.
Cox Monett launches tele-hospitalist program
Cox Monett Hospital has partnered with Bryan Health, a premier provider of telemedicine services, for its hospitalist program for evening and weekend hours coverage. Advanced technology allows doctors to see, hear and speak with patients and their family members. The technology also allows providers to perform clinical examinations via a monitor with the bedside assistance of nursing staff. 
Heroes Work Here series continues
In areas like neurosurgery, care goes on even as COVID-19 dominates the health care news. Nurses Alyssa Chastain and Tiffany Austin have changed the way they work, to provide care for patients while keeping everyone safe. Read their story here.
Video history of CoxHealth EMS
After nearly 40 years with CoxHealth, one of our longest-serving EMS employees retired recently. Chris Cruzan's story of decades of service helps to tell how much the field of EMS has changed.
Proud to work at CoxHealth
"I love working for Cox! I came from a company who didn't care about their employees. There was no communication between managers and supervisors, and our main manager was always snarky and rude! I was taken aback at how well organized and how nice our supervisors and managers are here because it isn't something I was used to. I love that I can move up in the company as well! I went from housekeeping to working in the registration area and so far I am loving it; everyone is so polite and respectful!​"
Voice of the patient
"I'm most impressed with these selfless servants. Pass on my most appreciative and heartfelt words of thanks."
Thank you for caring for our community,
Steve