Posted on Aug. 7, 2020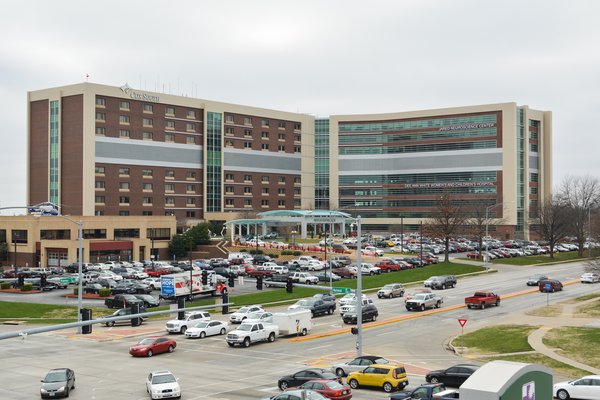 COVID-19 update
We are beginning to track positivity rates for tests of symptomatic patients from our various communities. CoxHealth COVID tests percent positive for weeks ending August 1 and August 8 (through Aug. 5) show Ozark, 10.38%, 20%; Nixa 25%, 8.7%; Branson 32.42%, 27.72%; Hollister 27.08%, 44.83%; Springfield, 11.39%, 16.97% or 8.8% minus jail cases. For comparison, in April all results were less than 1%.
CoxHealth school care program, closing The Meyer Center to house students
Unprecedented times call for unprecedented actions. Responding to the urgent need of our employees seeking care due to limited school openings, we are developing a school care program for 300-plus students grades K-6. The Meyer Center will temporarily close after business on Wed., Aug. 12, so the facility may be repurposed for this need.
Cox College announces reopening plans
Cox College will reopen in their completed renovated facility this fall with a hybrid model of in-person and virtual classes, with a goal of keeping students off-campus when appropriate due to COVID-19. Upon coming to campus, students will be required to undergo a screening for COVID-19 symptoms and a temperature check. They are also required to wear masks, in accordance with CoxHealth policy.
Medicaid expansion
I was very thankful that Medicaid expansion passed this week. Approving the expansion of Medicaid in our state will benefit our patients, our economy and our taxpayers.
​CoxHealth in the news
·     KY3/KSPR and KOLR-10 reported on the new Cardiovascular Observation Unit at Cox South.
·     CoxHealth contributed information to a story in the News-Leader about creating childcare opportunities in wake of virtual learning at home.
·     An article about CoxHealth's Economic Impact Award was featured in the Springfield Business Journal.
CMN Hospitals at CoxHealth is finalist in national award
Children's Miracle Network Hospitals at CoxHealth is one of 26 finalists across the U.S. for Pella Corporation's Hope at Work award. Hope At Work recognizes organizations that have gone above and beyond to care for their local communities. Members of the public can vote once per day to help choose the winner, and Pella Corporation is awarding $50,000 to the organization with the most votes. Voting continues through August 24.
Voice of encouragement
From a Facebook comment: "CoxHealth has been a model of employee and community support throughout this international crisis. I'm proud of my former employer (I've retired) and proud of the employees of all levels who continue to stay the course for all of the community. Our lives depend on you. Thank you so much!"
Respectfully,
Steve