Posted on Aug. 28, 2020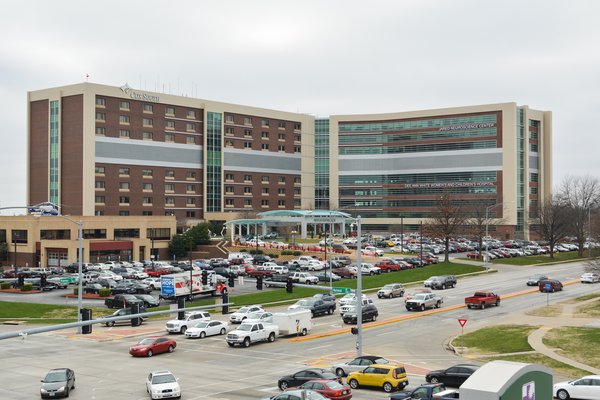 COVID-19 update
We have now had over 400 COVID-19 patients admitted at CoxHealth. After a high of 70 inpatients on one day last week, hospitalized COVID-19 patients are generally running slightly lower this week at 55-60.
This is encouraging, but we temper our optimism with the understanding that we are seeing early testing indications that project a material increase in cases from college-age patients. These are less likely to generate direct admissions, but risk spread to older and more vulnerable members of our community. We are preparing for the possibility of more hospitalization several weeks from now. 
Our PPE supplies remain more than sufficient; our medication and testing capability remain sufficient. Our staff, especially those serving us in the COVID units, are serving with determination, but I know they are tiring. Still, their resolve to serve our community is undiminished and remains strong. 
The area seven-day positivity rate for symptomatic patients was around 18%. Still high, but down slightly. Taney County indicates COVID-19 cases on a material downward trend since the July 31 masking ordinance in Branson and July 22 in Forsyth. This is encouraging. 
I believe that we can have open schools and open bars, but not likely both. I encourage our community leaders to further enforce and place additional protective health measures on bars, so we can keep our schools open. 
CoxHealth welcomes new physicians​
Four physicians have joined Cox Medical Group recently: Aamir Bashir, MD, CoxHealth Newborn Medicine Specialists; Lauren Branham, DO, CoxHealth Medical Mile Clinic; Jean Guan, MD – Ferrell-Duncan Clinic Internal Medicine; and Menfil Orellana-Barrios, MD, CoxHealth Cardiology Branson.  
See inside our CoxHealth Pediatric Specialty Center
Our new pediatric specialty center is now open – which means all of our pediatric specialties are now housed in one kid-friendly location in Springfield. See a new video of the facility. 
Cox College fall enrollment hits record
The fall enrollment at Cox College reached 975 students, the highest ever at the college. The school started the year with a mix of in-class and virtual learning options. 
Martin Center recognized as a Screening Center of Excellence
CoxHealth's Martin Center has been recognized as a Screening Center of Excellence by the GO2 Foundation for Lung Cancer. The distinction recognizes their ongoing commitment to responsible lung cancer screening. The designation includes our Radiology program's satellite location at Cox Medical Center Branson. 
Wellness for Warriors virtual conference
Given COVID-19 concerns, our annual Wellness for Warriors expo will be streamed online on Facebook from 9 a.m. – noon, Sat., Sept. 12. Wellness for Warriors offers free support and resources for active military veterans, first responders and their families. The event will be viewable from this link. 
Hospital farm update
Amanda Belle's Farm is our collaborative project with Springfield Community Gardens on the Cox South campus. You can see our progress on the farm site in this video from Springfield Community Gardens. 
Voice of the patient
"I was treated with compassion, love and comfort. I would recommend anybody to stay here. Thank you and God bless."  
Thank you for caring for our community,
Steve