Posted on Aug. 21, 2020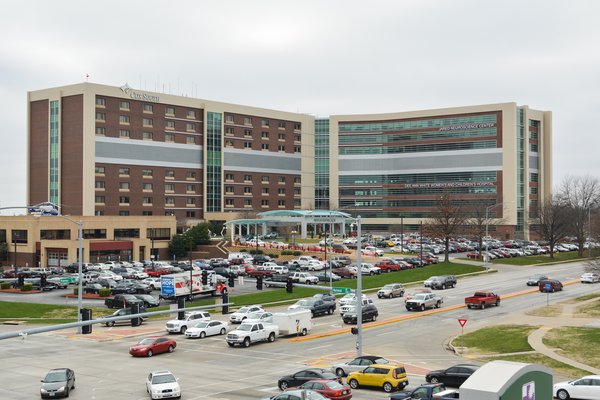 COVID-19 update
Over the past 24 hours, testing indicated a COVID-19 positivity rate of around 20% and 18-20% for the past week, as hospitalizations increase. We are tracking data in cities and counties with and without masking ordinances. Springfield has stabilized while nearby communities without masking ordinances continue to increase week over week. Currently, the age distribution of COVID-19 patients admitted at CoxHealth shows the highest number of patients in the 60-69 age range. We have been running a high COVID-19 census, between 65-70 inpatients.  
School care program begins Monday
The CoxHealth School Care Program has been approved by the state to begin operation on Monday, August 24 at the Meyer Fitness Center. With an incredible amount of support from our team and community partners, we were able to stand up this facility in just three weeks with about 100 children on the first day of class.
Heroes Work Here series
We are spotlighting health care workers who are on the front lines of fighting COVID-19. Read about Bridget Gladman and Cheryl Nold.
Community support from United Way project
Our health care workers got a visible show of support this week when children who participate in the United Way of the Ozarks' Have Faith Initiative created signs that were placed on the Cox South campus. As we continue to see new daily record highs of COVID patients, our team appreciates the community support. 
CoxHealth to recognize first responders in the region
The fifth annual Salute to First Responders events will be held in August and September in Springfield, Branson, Monett and Lamar. Personnel from all area law enforcement, fire and EMS are invited to join us for a free barbecue lunch.
CoxHealth in the news
KY3/KSPR interviewed Dr. Daphne LeMon, Medical Director OBGYN Services, about risks to pregnant patients in light of COVID-19.
Springfield Business Journal and KBIA reported on CoxHealth's School Care Program.
KY3/KSPR interviewed one of our child life specialists about how to help children feel comfortable wearing facemasks.
Harrison Daily Times and KOLR-10 reported on CoxHealth Center Harrison's opening.
CoxHealth contributed information to a story in the Springfield News-Leader about the rising number of local COVID-19 cases.
KY3/KSPR, KOLR-10 and Ozarks Independent reported on the reopening of Cox College.
Voice of the patient
"I was well taken care of at Cox. Cox hospital is the best hospital in my mind. As far as I am concerned there is no other hospital in Springfield. I am very proud to say Cox hospital saved my life. And for this there is no way to express the gratitude I feel in my heart. All associates were very professional and courteous. I was very well taken care of and I want to thank all of the associates at Cox hospital. Thank you very much." 
Respectfully,
Steve