Posted on June 25, 2021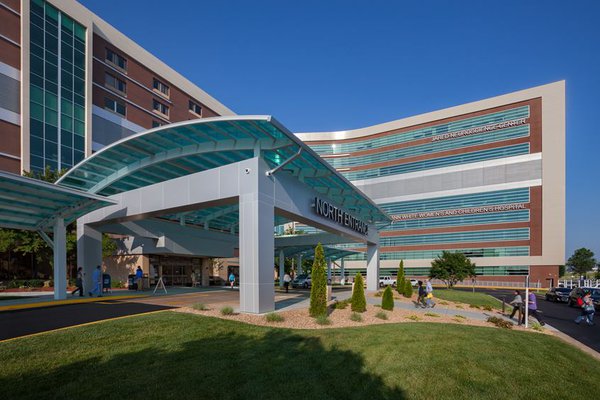 June 25, 2021
COVID-19 update
With 93 hospitalized patients, COVID-19 continues to go in a direction we do not want – and one, frustratingly, that is largely preventable since we know vaccines are incredibly effective at preventing severe illness. We know of just two patients who have been hospitalized for COVID pneumonia who have been vaccinated, but they were severely immunocompromised and it was not expected the vaccine would work well for them.
The progression is scary, proven by numbers of hospitalized patients from the last few Fridays:
May 14: 18
May 21: 20
May 28: 28
June 4: 36
June 11: 56
June 18: 79
June 25: 93
We are, unfortunately, a near epicenter for the Delta variant. Additionally, with 158 new cases recorded in Greene County yesterday, the county alone had more new cases than 30 U.S. states including D.C. and Puerto Rico. Virtually all of this growth appears to be caused by the Delta variant, for which Missouri is unfortunately the leader in the country. The Springfield-Greene County Health Department is reporting 93% of all new cases to be caused by the Delta variant.
The region has gotten a considerable amount of national media attention over the last two weeks because of this fact. We are distressed about this reality but glad to help inform the rest of the country about what we're seeing, as we hope it will help educate, and allow them to prepare, for what may be next in their areas. If you are interested in seeing any of these stories about the local surge of cases and the Delta variant, here are a few: NPR, CNN (here and here), CBS, ABC and more. Other stories via MSNBC, The New York Times and Bloomberg will be released in the coming days. If you'd like additional info on what we're seeing on the ground, here is a new video update from Dr. Trotman.
We also want to share the story of Russell Taylor, a patient of ours who was not vaccinated and developed a severe case of COVID-19. Today, he wants to be vaccinated as soon as he can. You may see his story here. We really appreciate his willingness to share his story, and hope others will take his words to heart.
A glimmer of good news: We are happy to share that today we hit 100,000 doses of COVID-19 vaccine administered at CoxHealth. While this is a moment of celebration, the work is not done. Please keep educating your friends and loved ones about the importance of vaccination. They can schedule an appointment by calling 417-269-INFO.
Inclusion and awareness day
There are groups in our community and our nation that have health disparities, and our LGBTQ+ neighbors are among those affected. Studies show that LGBTQ+ youth face higher rates of suicide and homelessness. As adults, LGBTQ+ individuals face higher rates of chronic disease, are less likely to seek preventive services and may face barriers to accessing health care.
Because of this fact, our Diversity and Inclusion Committee has asked that we designate Monday, June 28 as a day of inclusion and awareness at CoxHealth. To recognize health disparities among these groups, it was suggested that rainbow-colored masks be available at entrances for anyone who would want to wear one.
We must be sensitive to these disparities and work to protect people who are vulnerable. We have an obligation to care for our community and our staff, and to meet individuals where they are.
Leadership change
This week, we were happy to share that Matthew Turner has been chosen as our next vice president of our Community Hospital Group. Matthew has been with CoxHealth since 2017 and currently serves as the system director of Radiology. In his new role, he will serve as a liaison for system directors and our community hospitals in Branson, Monett and Lamar.
Former Cox Monett Hospital update
After nearly 70 years of medical care, we announced yesterday that the former Cox Monett Hospital will be donated to Life360 Community Services. While details are still evolving, Life360 Community Services has initial plans to use the facility for mental health services; foster care services; crisis pregnancy services; nutrition services; youth and childcare, with an onsite preschool; employment services; education; community meeting space and more. It will be exciting to see the next chapter of this building's story, and how it will continue to benefit the Monett area.
Voice of the Patient
From a patient at Cox Branson: "Wow, Cox Branson is our new go-to hospital. Your staff is amazing! Doctors, nurses, food staff, housekeeping -- everyone treated me and my family so wonderful. I can't thank you enough."
Thank you for all you do,
Steve