Posted on May 22, 2020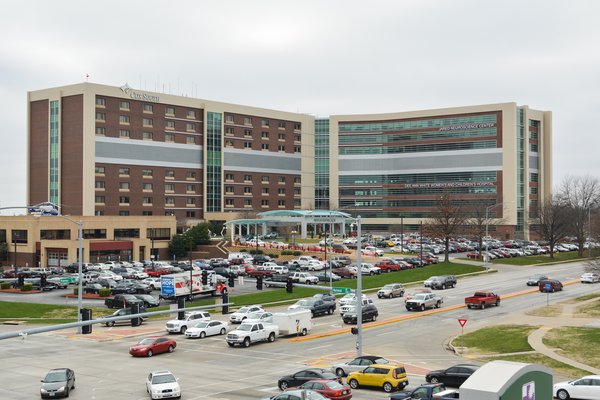 Masking in the community
CoxHealth is taking a lead role in advocating the use of masks and face coverings in public spaces to reduce the spread of the coronavirus in our community. To help encourage this practice, CoxHealth staff are asked to wear masks while they are out in the community and around other people. Additionally, we are encouraging everyone to take selfies in masks while they are out and about, and share photos in social media using the hashtag #MaskUp417. This is a grassroots effort that we hope will grow and encourage more people to wear masks in public areas.
Access to care during the holiday weekend
We have several access points for care during the long holiday weekend. Our urgent care locations in Monett, Lebanon, Ozark, and at Elfindale will be open 8:30 a.m. – 5 p.m. on Monday, May 25. The Turner Center urgent care is open 24/7 and as always, is open on holidays. Urgent Care Branson will have normal operational hours, 8 a.m. – 8 p.m.
​Additionally, CoxHealth Center Chesterfield Walk-In clinic will be open on Memorial Day from 9 a.m. to 5 p.m., 3805 S. Kansas Expressway. Patients should enter at the west end of the building. Beginning May 23, Virtual Visits On Demand is available 10 a.m.-4 p.m. on Saturdays and Sundays. This service is also available from 10 a.m.-4 p.m. on Memorial Day.
CoxHealth Fitness Centers remain temporarily closed
Later this month, we will be reevaluating plans to eventually reopen our fitness centers. The safety of our members and staff are our top concern, which is why we are waiting to open at the appropriate time. Members will receive communication about our plans.
Flags at CoxHealth lowered this weekend, holiday
Following a presidential proclamation, flags on CoxHealth campuses are being flown at half-staff beginning today and through the weekend to honor those who have died from the coronavirus. The flags will remain lowered on Memorial Day.
Final thoughts
Last week I told you about a young patient who tested COVID positive. We were very worried about her wellbeing and that of her unborn baby. The patient received the drug Remdesivir and convalescent plasma. Our physicians performed a successful emergency C-section to save mother and baby. The patient had been on a mechanical ventilator, and I am pleased to say that she is off the vent, and she and the baby are doing well. I had an opportunity to speak with this patient. She fought so hard to save her baby and save herself and I consider her a hero. She wanted our community to understand the risks of this virus are very serious, and given she is 22 years old, she wants the community to know this is not simply a disease that effects the elderly and more vulnerable. 
 Voice of the patient
"I've had two procedures done at Cox in Branson, during this pandemic. Every employee went above and beyond to make my experience the best. Exceptional care and professional. Thank you!"
Respectfully,
Steve