Posted on March 6, 2020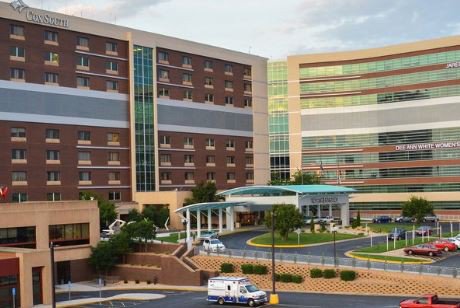 COVID-19 response planning
CoxHealth began protocols across our system for the identification, isolation and treatment of patients with suspected COVID-19. Although no one has tested positive in our hospitals at this point, we do anticipate this will likely happen.
Our incident command team met throughout the week to ensure that we are prepared. We coordinated with the Springfield-Greene County Health Department and the Greene County Task Force, and our infections disease experts took part in a community media event on Friday. 
Suspects arrested in Cox Barton County Hospital incident
Two bomb threats were made against Cox Barton County Hospital late Wednesday afternoon. Thanks to the efforts of law enforcement and local first responders, the hospital was evacuated, searched and cleared.
Three suspects have been arrested in connection with the threats and are currently awaiting formal charges.
Tobacco 21
We are continuing to work on passage of Tobacco 21 in Missouri. Senate bill 829 would raise the legal age for tobacco products to 21. State Sen. Lincoln Hough is sponsoring the legislation and I was honored to speak in favor of the bill in Jefferson City this week.
Cox Monett named Business of the Year
Congratulations to Cox Monett Hospital on their recognition as Business of the Year by the Monett Chamber of Commerce. Chamber members voted on the award, which was presented to Cox Monett leaders Thursday evening.
CoxHealth in the news
·         Recent DAISY Award winners, honored for extraordinary care in nursing, were recognized in the Springfield Business Journal.
·         Information about a recent hiring event for CoxHealth at Home was shared by KOLR-10 and the Ozarks Independent.  
·         Susan Smith, manager of the Breast Care Clinic, was interviewed for a story on KY3/KSPR about factors involved with battling breast cancer.
Voice of the patient
From Barton County feedback reports: "I only stayed one night in Barton County, but everyone was very good and professional. I am thankful for such good care!" 
Thank you for everything you do to support our patients and our community,
Steve