Posted on Feb. 14, 2020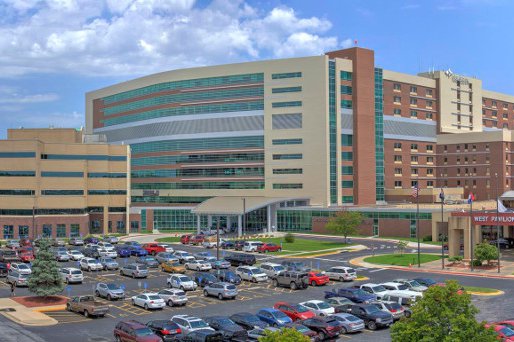 Uncompensated care
As we complete the audited financials for FY 2019, it is important to note the impact we are able to make in the communities we serve. Last year we provided $232,818,655 in uncompensated care, almost a quarter of a billion dollars.
Topping out ceremony held today
The final beam was put in place today on the steel frame of the new Cox Monett Hospital. A 'topping out' ceremony was held at the construction site along Highway 60, and despite the cold temperatures, a big crowd turned out for the event. The new Cox Monett Hospital will open early next year.
CoxHealth supporting cardiac patients in need
For our February charity of the month, local patients battling cardiovascular disease will get support through Heroes for Healthy Hearts, the CoxHealth Foundation's initiative to raise funds for those who need it most. All of the money raised will stay in southwest Missouri to help cardiac patients who need assistance paying their medical expenses.
Free mammograms at Cox Branson on Feb. 18
Cox Branson is teaming up with the Breast Cancer Foundation of the Ozarks to offer free screening mammograms Tuesday, Feb. 19 to women without insurance coverage. The event will be held at the Women's Center at Cox Branson.
Cox Monett cafeteria recognized
For the second consecutive year, Cox Monett Food and Nutrition Services Department has received a Silver Spoon award by the Barry County Health Department. The awards are presented to food establishments in Barry County that did not have any priority or core health violations and had a valid permit between January 1 and December 31, 2019.
CoxHealth in the news
Springfield News-Leader spotlighted efforts at CoxHealth to prevent violence against health care workers including the pilot of personal panic buttons that staff wear to alert security when they need help. We soon hope to expand the use of these buttons to even more of the health system, addressing a concern expressed through our employee survey about staff safety. 
Proud to (begin) work at CoxHealth
From a Facebook comment on a post about the panic buttons: "I'm a future Cox employee and I'm proud already of my future employer because of this! … Reading this makes me grateful in advance for doing something to make us safe! Great job Cox."
Voice of the patient
"My stay was very unexpected. With that being said, the staff and doctors really made me feel safe and taken care of. I'm feeling better and on my way to a healthy, better life thanks to them. Thank you for all the selfless service of your facility."
Thank you for everything you do to support our patients and our community,
Steve