Posted on Jan. 8, 2021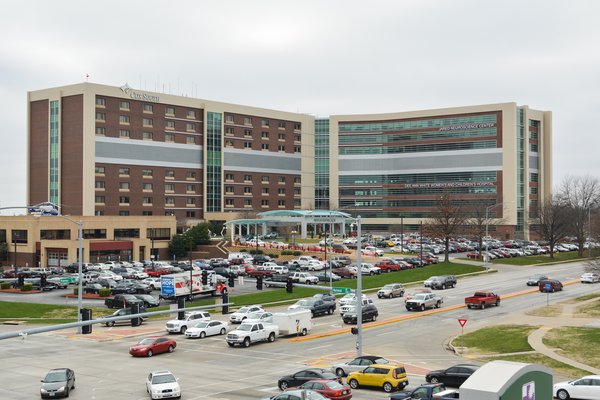 COVID-19 update
The number of hospitalized CoxHealth patients with COVID-19 is down to 138 to end the week, after reaching 158 earlier in the week. We have lost 330 patients to COVID-19 since the beginning of the pandemic, with nearly 2,000 patients who recovered and released to home. We will be 'planting' more tulips next week, signifying our recovered patients. We currently have 273 traveling nurses to support and help our staff, including eight from the state arrangement with Vizient.
Vaccinations update
On the vaccine front, we are wrapping up mass vaccinations for the first dose of COVID-19 vaccine. We vaccinated more than 6,000 employees and providers. Vaccinations for the second 'booster' dose will begin in two weeks.
We are anxiously awaiting the reveal of the state's plan to begin vaccinating the 1B priority patients. We are hopeful we will a major role in this plan, as we are highly capable, have built-in infrastructure and can be highly efficient. Our proposal to the state is fairly simple. Give the hospitals in our region access to the vaccine, let us know the prioritization, let us vaccinate the patients we care for in our network, let the health department and FQHCs help the hospitals fill in the gaps and focus on targeted areas of high-risk populations. This plan needs to move with urgency, as every vaccine has the potential to save a life. 
"Why I'm getting the COVID-19 vaccine"
​​From one of our nurses caring for COVID-19 patients: "Because I have seen with my own eyes more people suffocate to death than any human should in a lifetime of nursing. Because by the Grace of God, (and what I believe is the most protective and supportive administration team in any American hospital), I have eluded the virus. Yet, even at that, I am terrified every day that I may unknowingly cause suffering to anyone and especially my loved ones. It is an unsettling feeling that I do not like."
New Cox Monett Hospital opens Jan. 22
This week, community members who supported CoxHealth Foundation's fundraising campaign for the new Cox Monett Hospital got a sneak preview of the new facility that is set to open January 22.
Price transparency tool
CoxHealth implemented its new price transparency tool on Jan. 1, 2021. This tool allows patients to estimate the cost of their procedure, based on insurance plans, at hospitals throughout the system. It includes a growing list of insurance plans currently contracted with CoxHealth, and also enables estimates for patients who are uninsured. Cox HealthPlans will added in the coming days.
Proud to work at CoxHealth
"I have worked here for 16 years as a nurse in surgery. On December 28, my husband had a heart attack and on December 31, 2020 he had quadruple bypass surgery. I suddenly was on the other side looking in. My husband received the best care throughout his stay. From the hospitalist in the ED to the nurses in MICU, from Dr. Steinberg and the OR staff to the nurses and therapist in CVICU, his care was amazing. I get to take my husband home from the hospital today and I thank God and CoxHealth for that!"
Thank you for caring for our community,
Steve