Posted on Jan. 22, 2021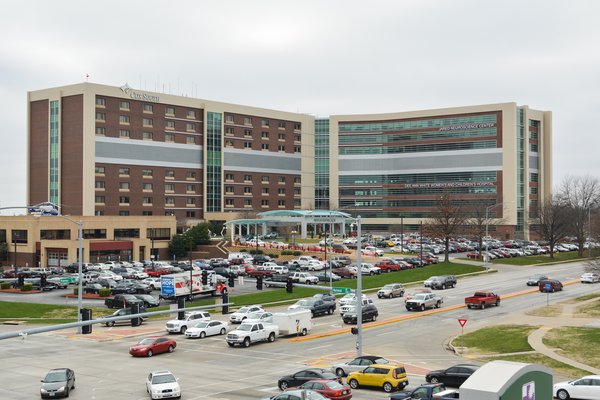 New Cox Monett Hospital opens today
​The new Cox Monett Hospital, a $42 million state-of-the-art facility at 1000 East Highway 60 in Monett, officially opens at its new location at 6 p.m. The original hospital will remain open until the last patient is discharged or transferred. You can see the completed hospital and different phases of the construction in this video message.
COVID-19 update
COVID-19 hospitalizations and symptomatic positivity rates at CoxHealth continued a slow decline this week. Total cases are down in Missouri. The reductions mean we have available hospital beds, and we were able to accept a transfer request from a hospital in Louisiana for a patient with COVID-19. The referring hospital told us they had called 30 hospitals in their region before finding the placement at CoxHealth. I am grateful for Governor Parson's initiatives to bring more traveling nurses to Missouri. We were one of five hospitals that agreed to participate in this program brought to us from joint efforts of the State of Missouri and Viziant. This program started off slowly, as the holidays were a challenging time to recruit traveling staff. In addition, highly populated states like California began to catch fire with disease spread, drawing more nurses to that state. However, the staff are now arriving, like a second wave of cavalry to the rescue. We have benefited by the addition of 37 more staff brought to us by this program, with more expecting to arrive this month. Staff have joined our team from as far away as Florida, Texas, Georgia and New Jersey. We have added a total of 337 traveling nurses, respiratory therapists and certified nurse aides to augment our team of 12,500 staff.
COVID-19 vaccine update
We began administering second 'booster' dose vaccine to employees this week. We continue to see encouraging trends in both employee COVID-19 hospitalizations and employee COVID-19 positivity rates since administering the first dose. So far in January we are at 7-8 new positive cases per day, after averaging 15 or more daily cases among staff in November/December. We are also seeing a dramatic decrease in the number of employees hospitalized with COVID-19 since a peak in November, and a more than 60% reduction compared to December.
We are making plans to begin vaccinating CoxHealth patients in the coming days following Missouri's vaccination guidelines. For continuity of care, patient safety and communication with your provider, we recommend CoxHealth patients receive their vaccine from CoxHealth. However, we encourage patients to accept the first opportunity to receive the vaccine regardless of the source.
Cox College's Monett satellite campus now open
Cox College's satellite campus in Monett, a new effort and opportunity to train even more nurses, is now officially open. Classes are held at Scott Regional Technology Center, and clinical rotations will occur at Cox Monett Hospital. Upon graduation, students will be eligible to work in a variety of areas in the medical field.
CMN Hospitals tops $2 million in 2020 fundraising
For the third consecutive year, CMN Hospitals, CoxHealth's children's charity, raised more than $2 million. The total amount raised in 2020 was $2,264,933, an increase of 9.3% over last year. Of that amount, $303,000 was donated through the CoxHealth Foundation's Employee Giving Program. We are so grateful for our community's generosity during a difficult year.
"Why I'm getting the COVID-19 vaccine"
"The first reason to get the vaccination is to protect my family. I have an 82-year-old mom in my care. I do not want to bring it home to my mom. The second reason to get the vaccination is to keep my life "normal." I have been lucky not to get the infection yet and have to rearrange my life accordingly. This vaccine can help me to keep productive in the employ of CoxHealth. Thank you for providing the means for this protection."
Thank you for caring for our community,
Steve