Posted on Dec. 18, 2020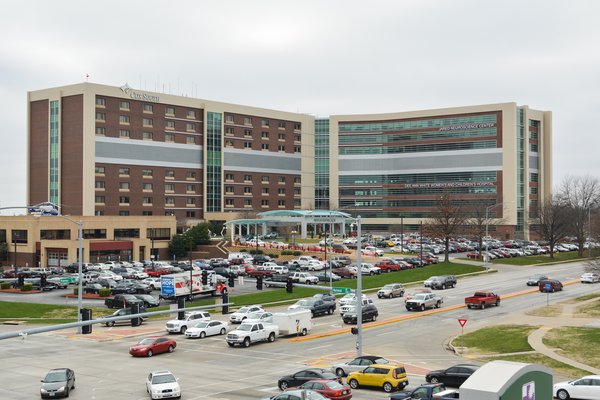 COVID-19 update
Our daily cases of COVID-19 patients in the hospital remained stable this week. Symptomatic positivity rate continues to remain high near 30%. We are awaiting our initial shipment of vaccine from the state. Thousands of employees have already signed up to receive their vaccine next week. On Thursday we held a news conference to update the community on our COVID response and vaccine plans. Here is a summary of that discussion.
COVID-19 survivor story, video
The story of Jay Martinez is a miracle we can all celebrate, offering hope for our staff caring for the most seriously ill COVID-19 patients. To read more about Jay's story click here, and to see a new video click here.
Work begins on COVID ICU expansion
This week, a crane was set up outside of the West Tower at Cox South, marking the start of the work to expand our COVID ICU at Cox South. Crews will add 33 extra beds to the unit, in addition to the existing 51 beds.
New CoxHealth Nixa facility now open
This week we opened the new CoxHealth Nixa, a 30,000 square-foot facility that offers primary care, urgent care and physical therapy in one place. We will open a similar facility in Ozark on Monday.
Community support from card campaign
On Friday morning, representatives from the Have Faith Initiative delivered around 1,500 thank you cards for our staff at Cox South, including one signed by many local leaders. Cards were also delivered to Cox Branson. They are being passed out to employees.   
Voice of encouragement
"There is hope and light at the end of this tunnel if we can dig in, stay safe, and take care of each other." – Dr. Robin Trotman.
Thank you for caring for our community,
Steve