Posted on Nov. 6, 2020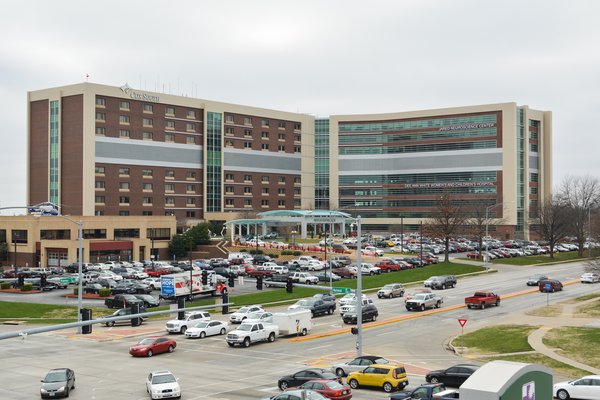 COVID-19 update
This week Springfield hit the highest census of COVID-19 patients between the two health systems – 197. At CoxHealth, our COVID census has remained over 100 each day this week, with positivity rates of symptomatic patients at around 30%. This week, we opened a new temporary respiratory urgent care facility at the Cox South campus, next to the urgent care at the Turner Center. The unit will help us to manage the influx of patients with respiratory symptoms as we head into flu season while we manage patients with COVID-19 symptoms.
New drone video of the new Cox Monett Hospital​
The new Cox Monett Hospital at 1000 East Highway 60 is set to officially open at midnight on Jan. 23, 2021. Crews are starting to put the final touches on this $42 million, state-of-the-art facility. Click here to see the latest drone video of the new hospital.
Polling site at Cox South
Cox South served once again as a Greene County central polling place for the November 3 election. The site helped hundreds of people to vote. We heard great feedback about the convenience of the polling place including from this employee who said, "I was able to walk right in and vote...I have been an RN for 35 years and voting has always been a struggle. I also saw patients down there voting! Talk about great customer service. I am so glad to work for Cox!"
November charity of the month
Newborns In Need is CoxHealth's November charity of the month. The charity supports patients and families at all of the CoxHealth hospitals where babies are delivered. We are holding an online diaper drive through our employee store for this important agency that supports CoxHealth's nurseries and NICU.
Voice of the patient
"Everything and the efforts that your team did in the MICU unit for Covid-19 was beyond measure and our son is alive today because of the hard work and dedication that your staff showed us during those terrible, terrible days at the onset of his Covid-19 infection."  
Thank you for caring for our community,
Steve