Posted by Kaitlyn McConnell on Nov. 1, 2017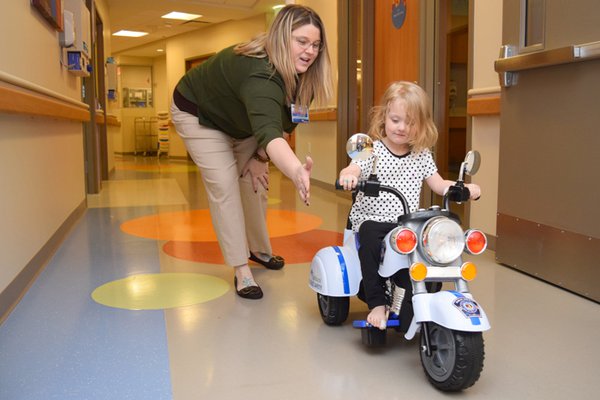 The CoxHealth Dee Ann White Women's and Children's Hospital Child Life team recently became the first in the region to achieve clinical internship accreditation by the Association of Child Life Professionals (ACLP).
CoxHealth's Child Life program joins an elite list of only 42 children's hospitals in the United States with this designation. In Missouri, St. Louis Children's and Children's Mercy Kansas City are the only other accredited programs.
The accreditation, which extends through 2022, comes after an extensive review process. That review compared CoxHealth's program with many larger counterparts, some of which have 20-60 child life specialists on staff.
"This accreditation speaks to the quality of our program," says Rana Post, coordinator of CoxHealth's Child Life department. "We are proud to be in this exclusive list of hospitals. We get great applicants now and I expect the quality of our applicants to continue to rise."
The program serves three interns annually, with a 600-hour experience, which includes curriculum modules and required readings, alongside hands-on training in the hospital.