Posted by Kaitlyn McConnell on Oct. 18, 2019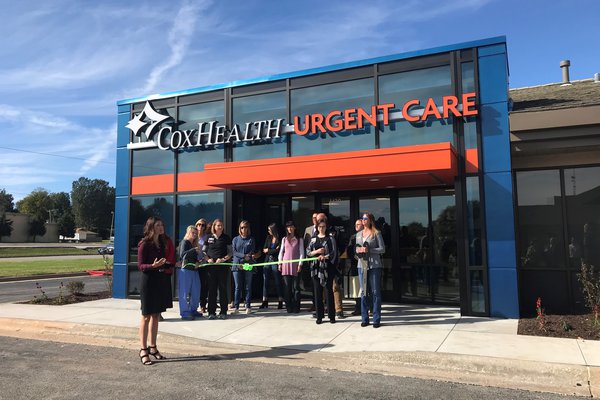 Springfield has a new access point for urgent care services. On Monday, Oct. 21, CoxHealth opens its newest location: An urgent care located near the intersection of Sunshine Street and Kansas Expressway.  
Patients can come to the urgent care for illnesses and injuries that should be addressed right away, but aren't severe enough for a trip to the emergency room. Some examples include cuts and lacerations, minor burns, allergic reactions, infections, fractures, and eye injuries.
No appointments are necessary to be seen at the urgent care, which is open seven days a week from 8:30 a.m. to 8 p.m. It also offers Save My Spot, a program that enables patients to request a time they'd like to be seen and wait at home.
The new facility, officially located at 1429 W. Sunshine St., is staffed by board-certified physicians and nurse practitioners.
To learn more about the variety of services the urgent care offers, click here.