Posted by Kaitlyn McConnell on June 21, 2018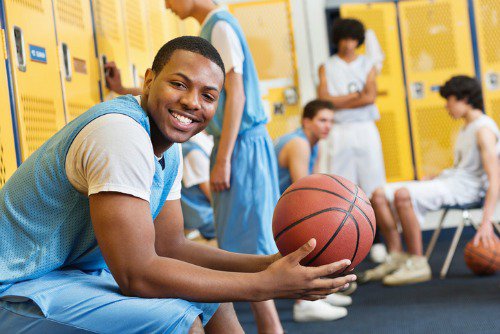 Accidents can happen quickly and without warning, especially when playing sports. It's important to get care as quickly as possible when those situations arise, since outcomes are often better the sooner help starts. That's why, thanks to help from the CoxHealth Foundation, athletic trainers at many area schools will soon be equipped with expanded life-saving kits, now containing nearly 10 tools to help student athletes immediately after accidents occur.
"We're very happy to be able to offer schools and their athletic trainers the tools to help students as quickly as possible," says Jason Pyrah, Sports Medicine manager at CoxHealth. "We've equipped athletic trainers with some supplies for several years, but wanted to expand that list so they're prepared for even more emergencies. No one wants to think accidents might happen, but we want to enable athletic trainers to make potentially life-saving differences."
The expanded kits, which athletic trainers are taught to use, now include:
Automated external defibrillator (AED) in case of cardiac arrest
Epinephrine pens (EpiPens) for emergency allergic reactions  

An oxygen tank with a regulator and non-rebreather mask in case of respiratory distress

Albuterol with a spacer chamber in case of respiratory distress

Bag valve mask (BVM) in case of respiratory distress

 

Digital thermometer to monitor body heat



 

8x10 tarp and sheet for privacy, as a modified tool in case of heat illness. (Additionally, all participating high schools have been equipped with an 110-gallon tank to be used during heat-related emergencies.)



Kestrel Wet Bulb Globe thermometer to monitor closely the heat and humidity conditions of the playing fields. 


Pulse oximeter to monitor pulse and blood oxygen levels
The kits will be used for student athletes at schools and colleges that partner with CoxHealth for sports-medicine services. That list includes Ash Grove, Aurora, Branson, Clever, Drury University, Evangel University, Fair Grove, Forsyth, Hollister, Logan-Rogersville, Marionville, Marshfield, Monett, Mt. Vernon, New Covenant Academy, Nixa, Ozark, Reeds Spring, Republic, Strafford and Willard.

Athletic trainers will receive the kits on June 22 during CoxHealth's third annual Sports Safety Summit. The event brings together coaches, athletic directors and athletic trainers together to learn and drill about sports safety, and how to keep student athletes safer.