Posted by Kaitlyn McConnell on Nov. 30, 2017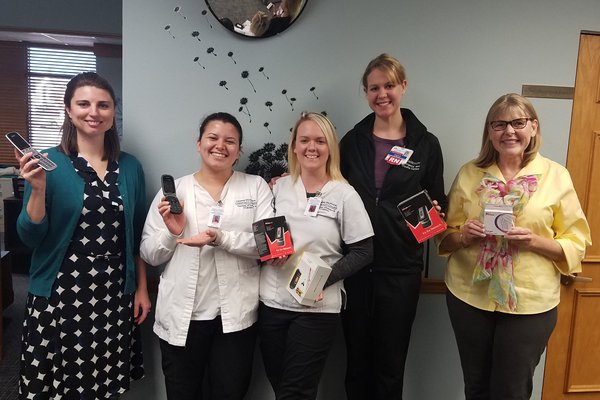 Cell phones, and chargers to keep them usable, are tools domestic violence victims may not have ready access to.
That's why CoxHealth's Sexual Assault Nurse Examiners (SANE) recently led an effort to donate around 100 phones and chargers to local victims. The phones, which were formerly used by employees at CoxHealth, were donated to Harmony House and The Victim Center.
Additionally, SANE collected boxes of shampoo, conditioner, hygiene items, pots and pans, clothing and shoes, bed sheets, laundry soap, and many other household items for victims of domestic violence. These items will be used both while victims are staying at Harmony House, and also when they move to safe places to establish homes.