Posted by Kaitlyn McConnell on Jan. 17, 2018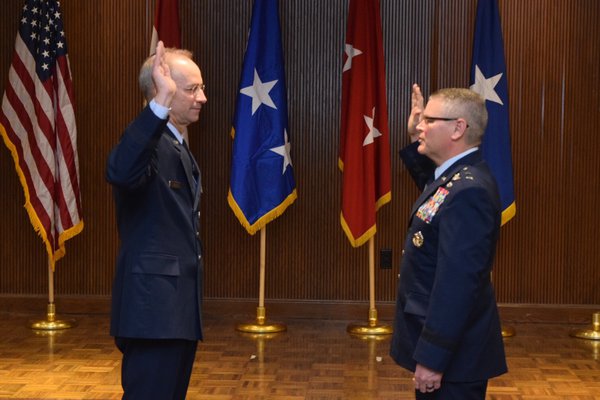 Dr. Jerry Fenwick, an Emergency physician at CoxHealth, has been promoted to Major General in the United States Air Force. The promotion makes him one of only four Major Generals in the Air Force Medical Service.
The promotion was given on Jan. 17 at Cox South, where Dr. Fenwick works. Lieutenant General Mark Ediger came from Washington, D.C., to oversee the ceremony where Dr. Fenwick was "pinned" as a two-star general and presented with a new general officer flag.
In addition to other responsibilities, Dr. Fenwick will makes recommendations, provide input and propose solution sets affecting 455,000 National Guard members. He will also advise the Air Force Surgeon General on all internal and external matters pertaining to the health, medical readiness and training of Air National Guard Airmen during their transitions to and from active duty.