Posted by Kaitlyn McConnell on Aug. 25, 2017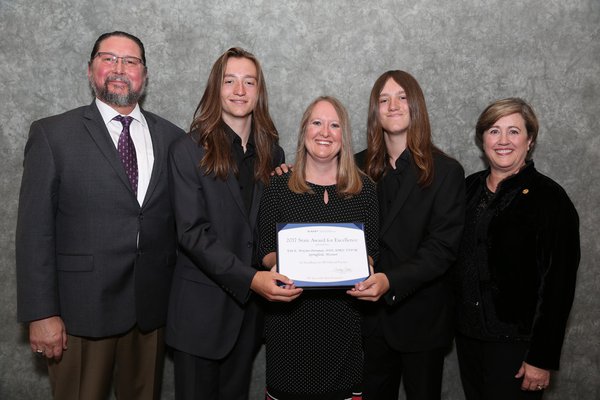 Kim McGinn-Perryman, DNP, APRN, FNP-BC and nurse practitioner at CoxHealth, has been honored by the American Association of Nurse Practitioners with the prestigious 2017 State Award for Nurse Practitioner Excellence.
The award was presented at a ceremony and reception during the AANP 2017 National Conference in Philadelphia.
The AANP selected McGinn-Perryman for the award based on for her work to improve access to care, her facilitation of student-mentor relationships, and her efforts to improve professional education for nurse practitioners.
She has worked as a nurse practitioner at CoxHealth since 2005.