Posted by Kaitlyn McConnell on Jan. 21, 2019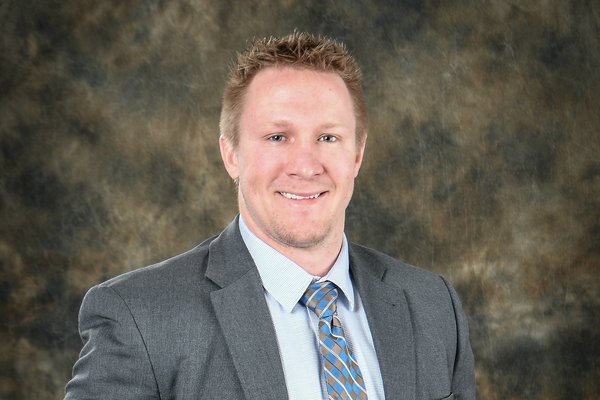 After a nationwide search, CoxHealth has named Chris Wyatt as the new president of Cox Barton County Hospital in Lamar. Wyatt will assume his new duties in early February.
"I'm very excited about coming to Lamar, and serving at Cox Barton County," says Wyatt. "The role of critical-access hospitals is crucial for communities' health, and I'm passionate about supporting that mission. I also have family in Missouri, so it's especially nice to be able to come home."
Wyatt earned a bachelor's degree in Nuclear Medicine, as well as a Master of Health Administration, from the University of Missouri in Columbia. He most recently served as chief executive officer of Cavalier County Memorial Hospital and Clinics in North Dakota, where he led a significant financial turnaround of that critical access hospital. He has also served as regional director of an imaging company in the Washington, D.C. area, and the director of Nuclear Medicine at Des Peres Hospital/Tenet Healthcare in St. Louis.
During his time in North Dakota, Chris was the recipient of two customer service awards for improving patient satisfaction and a nursing excellence award for hospital improvement and innovation.
"We are excited to bring in Chris as part of the CoxHealth family," says William Mahoney, president of CoxHealth's Community Hospital Group and to whom Wyatt will report. "Chris has a good understanding of rural hospitals – including hospital and patient safety – that will make him a perfect fit for Barton County."
Cox Barton County Hospital joined CoxHealth in January 2018. The 25-bed operation is one of CoxHealth's six hospitals, and is located in Lamar. It offers the community a variety of specialty services including cardiology, neurology, radiology, rehabilitation services, rheumatology, a sleep lab, and several clinics.