Posted by Kaitlyn McConnell on May 17, 2021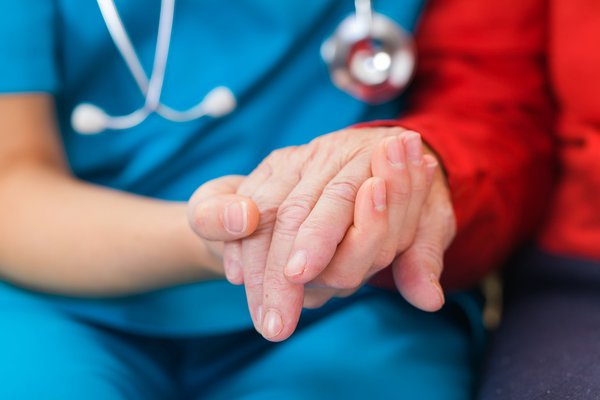 CoxHealth is pleased to announce that it has been selected by Modern Healthcare as one of the 2021 Best Places to Work in Healthcare.
"CoxHealth's 12,500-plus employees are crucial to the mission of this organization, which is why we diligently work to create a culture where they feel appreciated and supported," says Andy Hedgpeth, vice president of Human Resources at CoxHealth. "This award is a great honor and is one we definitely celebrate. However, we take even more pride in the many employees who show support of this organization and our patients by choosing to be part of CoxHealth for many years of their career."
The Best Places to Work awards program was created to recognize companies that continuously strive to improve their work environment and increase employee engagement, satisfaction and retention through innovative changes in the workplace. It identifies and recognizes outstanding employers in the healthcare industry nationwide. Modern Healthcare partners with the Best Companies Group on the assessment process, which includes an extensive employee survey.
"I am constantly impressed by the hard work and dedication of our employees across our entire system, who all play crucial roles in serving our patients," says Steve Edwards, president and CEO of CoxHealth. "Helping improve lives of community members, family, friends and neighbors is all part of our mission, which defines CoxHealth and who we are. However, part of that mission is also building a good culture for our employees, which is another reason this recognition acknowledges that."
CoxHealth will find out their ranking on the Best Places list and be celebrated at the 2021 Best Places to Work in Healthcare awards gala taking place on September 16 at the Radisson Blu Aqua Hotel Chicago.
"One year into the pandemic, we've seen the industry transform to meet the needs of its patients and employees," said Aurora Aguilar, Modern Healthcare's editor. "Time and time again, the most resilient and successful organizations show that empathy towards their staff, clear vision and compassion towards the patient buoys teams and sets them up for success. We congratulate the Best Places to Work in Healthcare for eliciting loyalty from their workforce and communities during harrowing times."
CoxHealth is currently hiring for jobs across the health system. For more information, and to see current openings, click here.