Posted by Kaitlyn McConnell on Jan. 8, 2018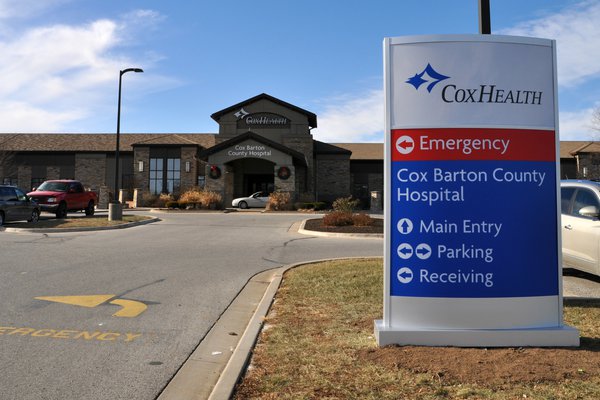 As a way of saying hello, CoxHealth invites Lamar and the surrounding community to attend a celebration and lunch on Thursday, Jan. 11.
Around 12 p.m., a ribbon cutting will kick-off the celebration – and officially recognize Cox Barton County Hospital – after which lunch will be served.
"We're excited about being part of the Lamar community, and wanted to host this event as a way of introducing ourselves," says Steve Edwards, president and CEO of CoxHealth. "This area is special, and we are looking forward to helping continue and expand the health care services that have taken place at the hospital since it started." 
The free lunch from Tractors BBQ & Grill will be hosted in Cox Barton County Hospital's cafeteria and lobby. Free T-shirts will also be given away while supplies last. No RSVP is necessary to attend the event.