Posted by Kaitlyn McConnell on Feb. 4, 2021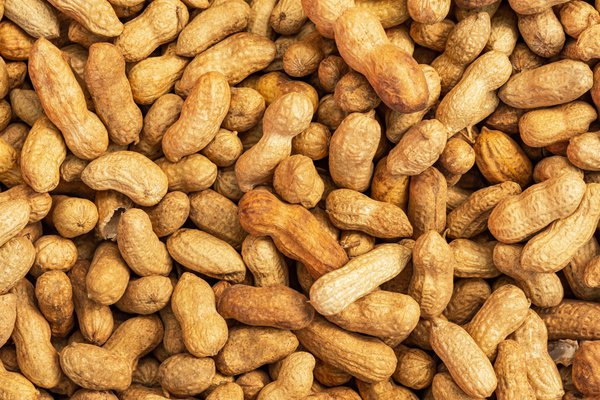 Food oral immunotherapy (OIT), designed to build tolerance to a certain food that normally causes an allergic reaction, is now available at CoxHealth.
"We are very excited about offering this therapy, as it is not widely available, and will enhance quality of life for eligible patients," says Michelle Dickens, nurse practitioner with CoxHealth's Allergy, Asthma and Immunology Clinic. "Depending on the level of therapy, OIT allows a patient to eat food that formerly caused them allergic reactions, or at least be protected from accidental exposures."
During OIT, which is overseen by CoxHealth allergists Dr. William Micka, Dr. Minh-Thu Le, and Dr. Brett Hronek, the patient ingests a specific amount of the food protein over time under close medical supervision in order to desensitize the body. The process is similar to how allergy shots allow a patient to become less allergic to environmental allergies. Peanut is the most common food allergy OIT has treated so far, but others, including tree nuts, egg and milk, will also soon be options.
"An individual patient may be allergic to multiple food triggers, and they are able to repeat the process for additional allergies after they reach maintenance on the first food," says Dickens. "The process appears to be the most effective in children under 12, but even older children and adults may be good candidates for it. We are currently only starting patients ages 3 and up."
During the first OIT visit, the patient will eat very small amounts of the food, increasing the dose over several hours. Once the maximum Day 1 dose is reached, the patient will continue to eat that amount of food protein at home every day for at least the next week.
Every one to two weeks thereafter, the patient will return to the office to ingest the next higher dose under supervision. If tolerated, the patient will continue that dose daily until the next updose visit. The process continues until the maximum dose is reached. The patient then enters the maintenance phase, where he or she ingests a minimum amount of the food protein every day to help remain tolerant. This will continue for years and may be recommended for life.
"The total time to complete the escalation therapy may vary. With weekly dosing, it will take six to eight months to complete the escalation phase, although many patients choose to go much slower than that," says Dickens. "The length of therapy also depends on the patient's goals. We can stop at a lower dose if their goal is just to be protected against accidental exposures. If they want to freely add the food to their diet, they will need to advance to a higher daily dose."
For more information about OIT at CoxHealth, call 417-875-3742. Treatments are administered CoxHealth's Allergy, Asthma and Immunology Clinic, which is located inside Ferrell-Duncan Clinic at 1001 E. Primrose St. in Springfield.