Posted by Kaitlyn McConnell on Nov. 11, 2016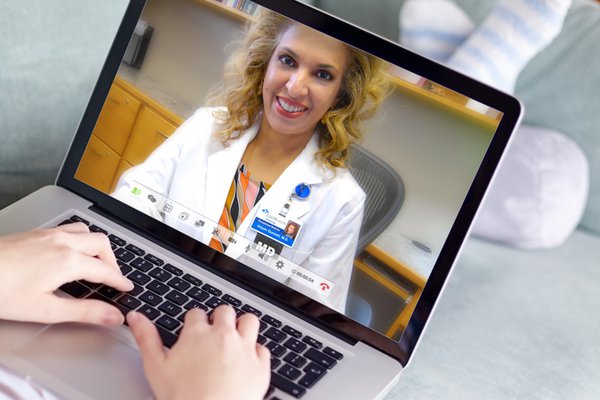 Instead of making a trip to the doctor's office, most individuals can now receive health care for common ailments from the comfort of their own homes – or anywhere in Missouri! DirectConnect, CoxHealth's telemedicine program, has expanded: Individuals – even those without insurance – can now be seen virtually for ailments such as coughs, colds, upper respiratory infections, allergies, bug bites/stings, and sore throats.
"We're so excited about this initiative because it means that not only is healthcare easier to access, but it's available to almost everyone," says Heather Swearengin, CoxHealth's system director of Business Development. "This opportunity is being offered directly in response to the need we saw for more accessibility in our region." 
Here's how it works: Anyone wishing to be seen by a healthcare professional can simply go to www.coxhealth.com/directconnect. After filling out some initial information — such as name, birthdate and phone number — a CoxHealth Patient Navigator is sent the request for care. The navigator talks to the patient to determine the type of care required, and contacts the provider to join the patient in their virtual room. A few minutes later, a provider logs on and sees the patient via webcam before making a diagnosis. If a prescription is needed, it is sent to a pharmacy and the patient can use his or her health insurance benefits just like when obtaining a prescription in a traditional office setting.
This service is available at the low cost of $49 for everyone, even those without insurance. Some are even able to pay a lower copay if the service is covered by their insurance plan. However, due to licensing requirements, all patients must be located within the state of Missouri to receive treatment. All information will be contained in a HIPPA compliant connection, ensuring that it stays private. And a variety of devices – including computers, smart phones, tablets – may be used for the visits.
This new technology doesn't completely replace traditional doctor visits, because some things can only be diagnosed in person. However, with a thorough medical history review, a visual exam, an interview with the patient, as well as a provider's training of pattern recognition, it is often possible triage and treat patients without physically being in the same room with them.
"We wanted to bring this care to the Ozarks because we believe that it will have a positive impact on so many lives," says Swearengin. "Being healthy always makes life better, and we hope that this DirectConnect expansion is a catalyst for improved quality of life."  
This isn't the first time that CoxHealth has ventured into telemedicine. The health care system launched DirectConnect in 2015 by partnering with local businesses to bring virtual health care to employees. Its popularity grew quickly: Within just six months of DirectConnect's launch, more than 50,000 lives were connected with the program.
"There has been a large demand to make this service available to those who are uninsured or unable to access this service through their employer," says Swearengin. "We are excited to expand this service to more of our friends and neighbors, especially since it's something they have specifically asked for."