Posted by Kaitlyn McConnell on May 9, 2018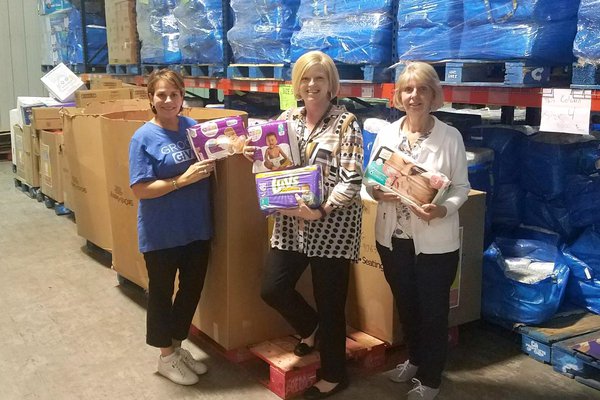 Babies will soon benefit greatly from local generosity, thanks to a record-breaking year for CoxHealth's diaper drive. During April, 37,621 diapers were collected at sites throughout the area – around 12,000 more diapers than were donated during the 2017 drive.
"Every diaper counts when it comes to helping local families and babies, and we are extremely grateful for all of the community support," says Donyta Upton, manager of The Women's Center at CoxHealth and organizer of the drive. "We'd also like to thank the many local businesses and organizations that helped with these efforts. We always want to try and meet or surpass what we collected the year before, and everyone really worked together to make that happen this year."
Collection bins were present at a variety of local businesses and organizations, as well as many CoxHealth sites. The health system's departments even had friendly competitions during the drive, ultimately raising bar, having fun and giving back at the same time.
Diapers collected during the drive were given to Diaper Bank of the Ozarks, Monett Community Kitchen, Monett Tri-County Pregnancy Resource Center and Jesus Was Homeless. The organizations will then distribute the diapers to local families in need.