Posted by Kaitlyn McConnell on June 2, 2017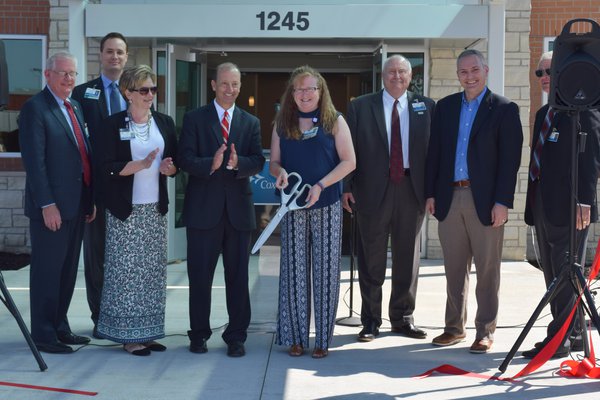 After months of work, CoxHealth Center Marshfield has a brand-new clinic – and even more space to care for patients.
The new center, located at 1245 Banning St. in Marshfield, features 18 rooms for patient care and space for providers to grow their practices. Additionally, three new providers will join the current staff, bringing the total number to seven.
Such improvements have been made because of the area's growth, both to date and what's expected in the future.  
"The community has grown a great deal since our first clinic began in Marshfield more than 20 years ago," says Brock Shamel, administrative director at CoxHealth. "We wanted to expand the clinic to help support the growth we've seen, and anticipate will continue to increase."
In addition to family practice visits, the facility was also designed to accommodate specialists that may periodically see patients at the clinic, and has space that may be utilized for local health education. The clinic will also encompass CoxHealth's growing telemedicine program by offering patients remote diagnosis and consultative services via digital communications.
After it opens on Monday, June 12, the clinic will be open from 8 a.m. to 5 p.m., Monday through Friday.  
For more information about the center, call 417-859-2339.